We've created an exciting list of Top-Rated Cities To Visit In Mexico
Why visit Mexico?
Mexico is a country full of vibrant culture, beautiful landscapes, and deep history. It is the perfect location for a weekend getaway or a week-long vacation. From the bustling cities of Mexico City and Guadalajara to the smaller beach towns like Mazatlan and Puerto Vallarta, Mexico has something for everyone. With its rich culture, delicious cuisine, and friendly people, Mexico is an ideal destination for any traveler looking to explore and learn about a new place.
From its stunning beaches along the Caribbean Sea and the Pacific Ocean to its gorgeous mountain ranges, deserts, and jungles, Mexico features a variety of natural wonders that enthrall travelers. Mexico is a diverse and vibrant country, offering visitors a chance to experience the culture, cuisine, and history of the region. Whether you're looking to explore ancient ruins, visit picturesque towns, or relax on the beach, Mexico has something for you.
Below Is The List Of 10+ Cities To Visit In Mexico in 2023:
Cancún and the Mayan Riviera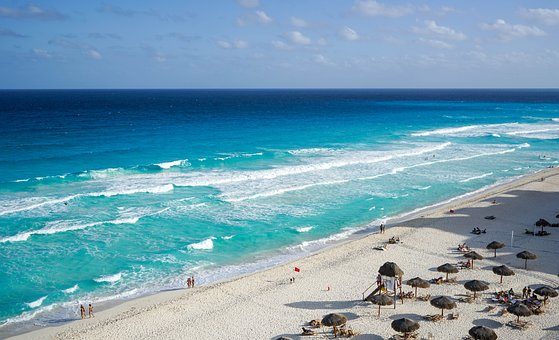 From the energetic nightlife and thrilling excursions to the stunning beaches, crystal clear Caribbean waters, and sun-drenched days, there is something to suit your taste and budget. With world-class resorts, exquisite cuisine, and ancient Mayan ruins, Cancún is the perfect destination for a vacation with a little bit of everything.
With its powdery white sand beaches, crystal-clear turquoise waters, and lush tropical jungle, visitors can experience an authentic taste of Mexican paradise. A visit to the Mayan Riviera also offers the chance to explore world-famous Mayan ruins and dive into the area's vibrant culture.
Cabo San Lucas and the Los Cabos Corridor
Located at the very tip of the Baja California Peninsula, Cabo San Lucas and it's neighbor San José del Cabo are two of Mexico's most beloved beach towns. With its white sand beaches, crystal clear waters, and vibrant nightlife, Los Cabos is one of the most famous cities in Mexico.
It offers a variety of activities and attractions, from swimming with the dolphins in the Sea of Cortez to whale watching in Magdalena Bay. With a sunny climate year-round, the Los Cabos Corridor is ideal for those looking to soak up some sunshine and enjoy the Mexican culture and lifestyle. From fishing and kayaking to shopping and dining, the area provides endless possibilities for exploration.
Chichén Itzá: The Mayan Metropolis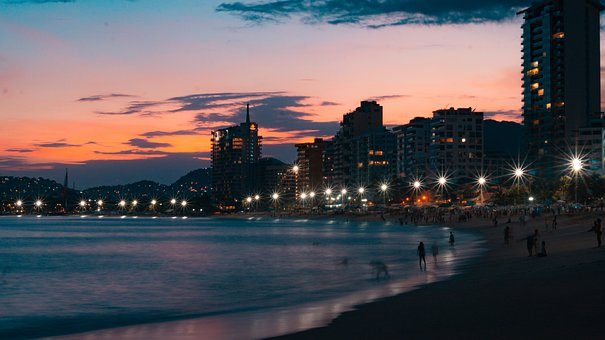 Chichén Itzá is one of Mexico's most visited ancient cities and a must-see for any traveler to the region. The incredible designs of the buildings, featuring the brilliant use of geometry, are sure to impress even the most seasoned travelers. With its well-preserved buildings and mysterious history, Chichén Itzá is a must-visit for those interested in history and archaeology. It is also a great destination for those looking for a unique cultural experience, as its ruins are surrounded by lush jungles and intertwined with local culture.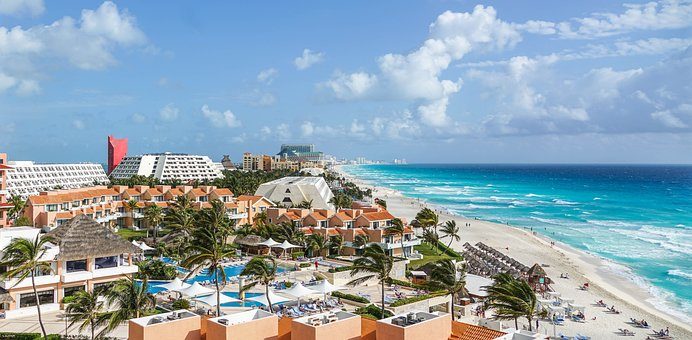 Guanajuato is a vibrant and one of the most beautiful cities in Mexico located in the central highlands of cities in Mexico. It's a great place to explore and experience the country's culture. Thousands of tourists flock to the city every year to take in its colonial beauty, shop in its unique markets, and sample its delicious cuisine. Guanajuato is an ideal destination for those looking to explore Mexico's wonderfully diverse landscapes and fascinating history and culture.
Guanajuato is a breath of fresh air from bustling metropolises like Mexico City. The city is known for its colonial-style buildings and streets, the colorful murals that adorn the walls, and the bright red roofs of some of its more ancient churches.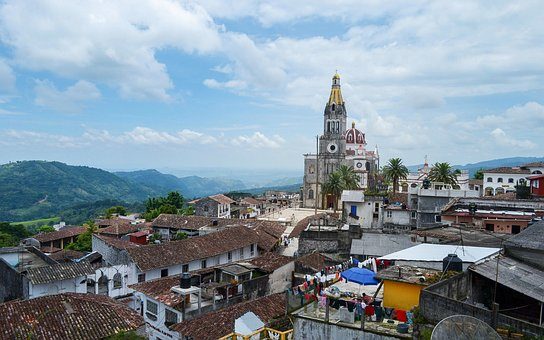 Ixtapa and Zihuatanejo are two of Mexico's premier tourist destinations located on the sun-drenched Pacific coast. Known for their abundant natural beauty and vibrant culture, these two seaside are the biggest cities in Mexico that offer visitors the perfect place to relax and enjoy the culture of the best Mexico cities. From world-renowned surfing and diving spots to delicious local cuisine, to various cultural attractions and activities, Ixtapa and Zihuatanejo have a different vibe. Visitors to these cities can also enjoy the warm hospitality of locals, making for an unforgettable experience.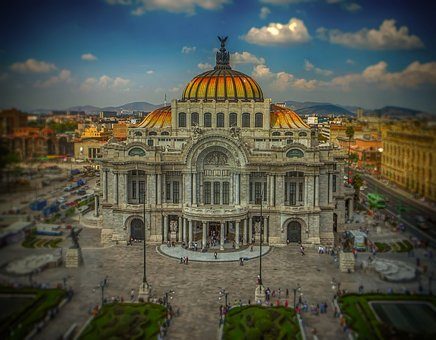 Cozumel is a unique and inviting destination famed for its pristine beaches, sparkling blue waters, and vibrant culture. From snorkeling and diving in the pristine coral reefs to exploring the many Mayan ruins on the island, Cozumel offers a wide variety of activities for all types of travelers. Spend a day lounging on the beach or take a tour of the island to discover its many hidden gems. You can spend your vacation here even by taking a yacht.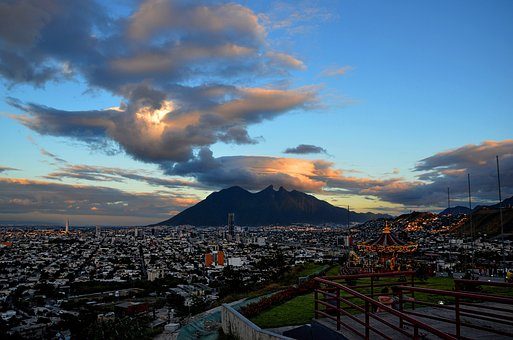 Guadalajara is an incredible place to explore for anyone looking for an interesting and lively city. One of the biggest attractions to the city is its rich cultural heritage which can be seen in its traditional cuisine, music, and art. Additionally, the city is full of friendly locals who are more than willing to show visitors a great time. There are many reasons why people choose to visit this lovely city, from its architecture and monuments to its mouthwatering Mexican cuisine.
Oaxaca: A Taste of Real Mexico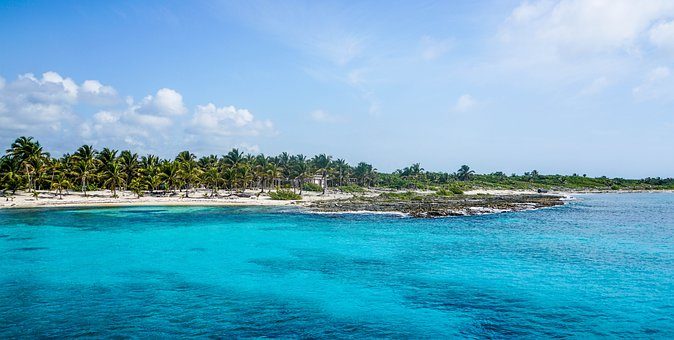 Oaxaca, Mexico, is one of the famous cities in Mexico that offers a truly authentic cultural experience. A visit to Oaxaca can provide travelers with an unparalleled opportunity to learn about the history, art, food, and culture of the region and its people. Additionally, Oaxaca is a popular city in Mexico and home to an array of colorful markets and traditional restaurants, providing visitors the opportunity to sample the region's delicious cuisine.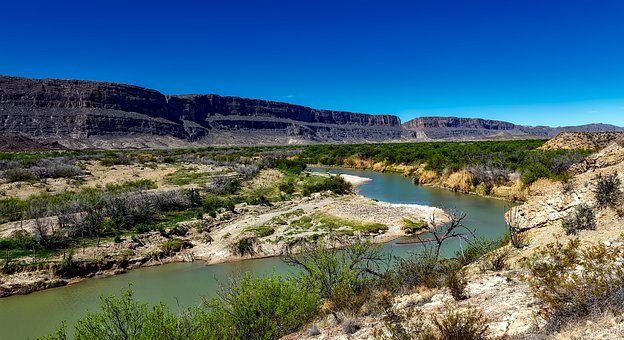 Riviera Nayarit is a part of most beautiful cities in Mexico, located along the coast of the Pacific Ocean. Known for its white sand beaches and crystal-clear waters, it is the perfect place for vacationers looking to get away from their everyday lives and experience something truly special. From luxurious resorts to unique local cuisine, it is easy to see why Riviera Nayarit is one of the fastest-growing tourist spots in cities in Mexico. For wildlife lovers, the nearby Sierra Occidental de Colima National Park is home to hundreds of animals and plants.
Cenotes, Yucatan Peninsula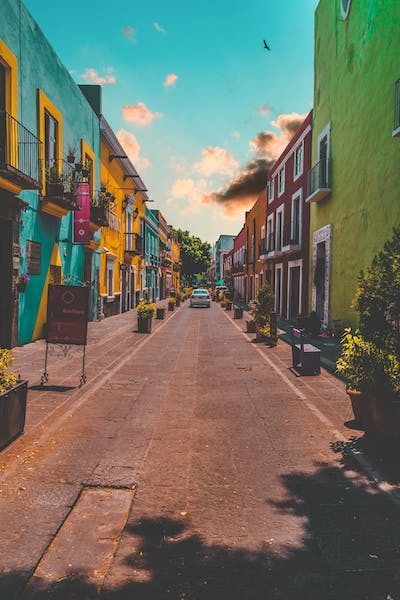 Cenotes is a unique geological formation found in the Yucatan Peninsula. These water-filled underground caves are an incredible sight to behold. They have been admired and explored by humans since prehistoric times, but have only recently become a popular city in Mexico. The beauty and serenity of the underground caverns are the perfect getaway for you.
Cenotes are one of the most unique and mesmerizing natural attractions of the Yucatan Peninsula. Located on the peninsula's limestone bedrock, these cavernous underground pools offer a unique experience to those who visit. The crystal clear water and diverse aquatic wildlife allows for a peaceful and captivating journey into the depths of nature.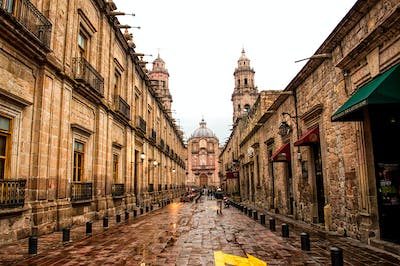 Palenque, Chiapas, Mexico is one of the most remarkable archaeological sites in the region. Located in the foothills of the Sierra de Chiapas Mountains, Palenque offers visitors an incredible opportunity to explore ancient Mayan ruins in an extraordinary setting. The ruins at Palenque are a must-see for anyone interested in learning about the Mayan culture and its legacy. The structures here are some of the oldest in the region, and have been intricately preserved with remarkable detail.
Huasteca Potosina, San Luis Potosi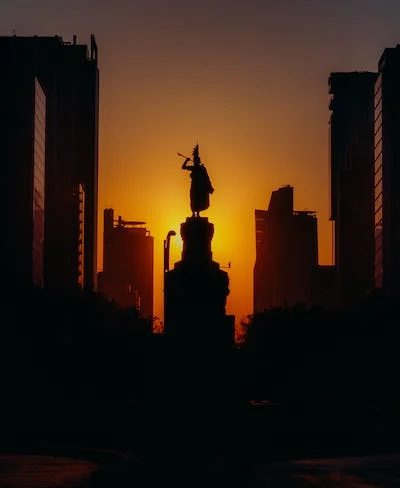 Huasteca Potosina is one of top cities in Mexico and covers a large region of Mexico located in the northern part of the state of San Luis Potosi. This area contains many attractions and activities that make it a perfect destination for tourists who wish to explore a new part of Mexico. From its lush and diverse forests to its stunning landscape, Huasteca Potosina is full of surprises that will make any visit unforgettable. From the natural wonders of the rivers and waterfalls to the historic buildings, there is something here for everyone. The cultural heritage of this region is alive and well, with local festivals and traditions that are still celebrated. You'll find traditional dishes and markets filled with handmade goods.
Conclusion
Mexico is a land of beauty, culture, and diversity. From the Sierra Madre mountains to the Yucatan peninsula, this country is a must-visit destination for anyone seeking adventure and cultural exploration. It is an incredible destination full of amazing sights and hidden gems. From its beautiful beaches to its captivating culture, Mexico offers something for everyone. For the outdoor enthusiast, there are mountains to climb, rivers to explore, and jungles to traverse.
While on your visit to Mexico, you should not miss out the fun of going on a yacht or a boat rental Puerto Aventuras. It as an insane experience in Puerto Aventuras and we at H2OH Sun Cruise can make it even more memorable for you. If you are in town, yacht charter Akumal is the best thing to do. Contact us and make your Mexico days even more memorable.
Locations We Serve
Boat Charter Tulum | Private Yacht Charter Riviera Maya | Boat Charter Playa Del Carmen | Private Yacht Charter Akumal | Yacht Rental Puerto Aventuras | Boat Rental Puerto Morelos