We've created an exciting list of Top-Rated hotels to live in Puerto Escondido
Puerto Escondido is a stunning, unspoiled spot in the Mexican Pacific. Located on the southwestern coast of Mexico, this stunning place has long been a favorite among beach lovers and adventure seekers. With its white-sand beaches and diverse wildlife, Puerto Escondido is a must-visit destination for anyone looking for a memorable and exciting getaway.
Here, travelers can enjoy activities such as:
Surfing
Fishing
Snorkeling
Kayaking
With its different array of landscapes and activities, visitors can enjoy a unique and unforgettable experience. It boasts beautiful beaches and vibrant culture, making it the perfect place to relax, explore, and experience something new.
It is also known for its diverse ecosystem and unspoiled nature with numerous species of animals and plants. Puerto Escondido offers an idyllic beach vacation for travelers looking for a change of pace from busy city life. The town's laid-back atmosphere is perfect for those seeking a relaxing getaway. Whether looking for a peaceful retreat or an exciting adventure, Puerto Escondido has something for everyone.
Below Is The List Of Top 10 Hotels in Puerto Escondido, Mexico:
1. Casamar Suites Hotel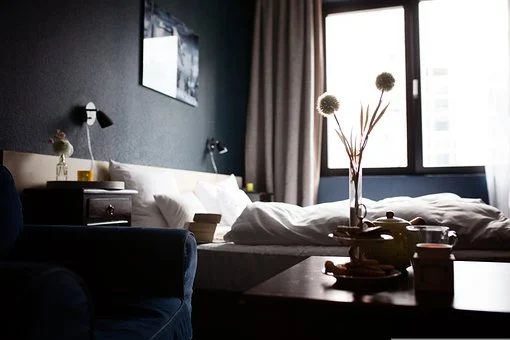 Hotel Casamar Suites is located in Puerto Escondido, Mexico, close to the Playa Zicatela beach. This is one of the best hotels in Puerto Escondido Mexico. It offers free WiFi, a shared swimming pool, BBQ facilities, and complimentary yoga classes. The apartments and studios are all furnished in a traditional style and come with a fully-equipped kitchenette, cable TV, and a terrace with views of the garden and swimming pool.
The hotel also provides onsite laundry services, and staff can help arrange activities such as surfing and snorkeling. The traditionally-furnished studios and apartments present modern amenities like air-conditioning and a flat-screen TV. Furthermore, the suites feature large balconies and make up one of the good Puerto Escondido places to stay, with views of the Caribbean Sea or lush gardens where guests can unwind during their stay.
2. Hotel Paraiso Escondido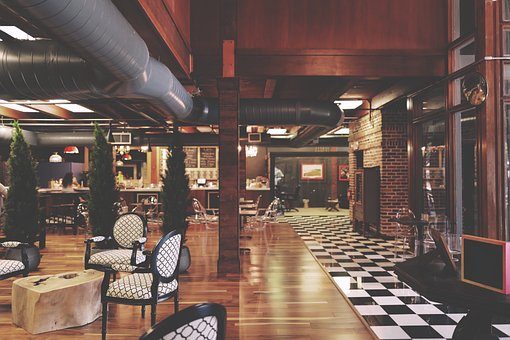 The Paraiso Escondido is situated in the historic town of Puerto Escondido and is surrounded by lush vegetation. It is the best hotel Puerto Escondido, and guests can enjoy its tranquil atmosphere and many amenities. You'll find a restaurant at the hotel, and the reception staff can provide you with tourist information. For an additional cost, surfing lessons and guided tours are also available. Every room at the hotel is equipped with air conditioning, a TV, and a private bathroom.
3. Villa Lili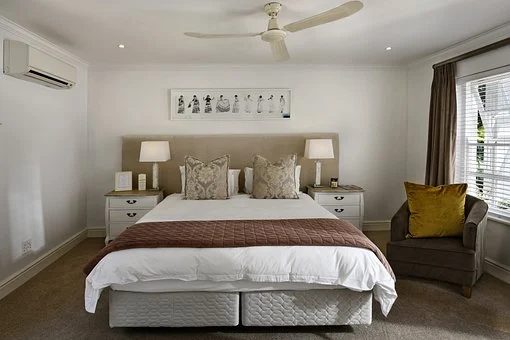 Villa Lili is a luxurious boutique hotel located in the heart of Puerto Escondido, Mexico. It offers nine large, exquisitely designed guest rooms spread across four floors, two of which are master suites with private jacuzzis and stunning sea views. All rooms are equipped with WiFi, cable television, and luxurious Mexican breakfasts for added convenience.
Guests can also enjoy the hotel's large swimming pool and lounge area. Villa Lili is the perfect choice for those looking for a unique, high-end experience while visiting Puerto Escondido. To top it off, the hotel offers an exquisite Mexican breakfast every morning.
4. Hotel Terrestre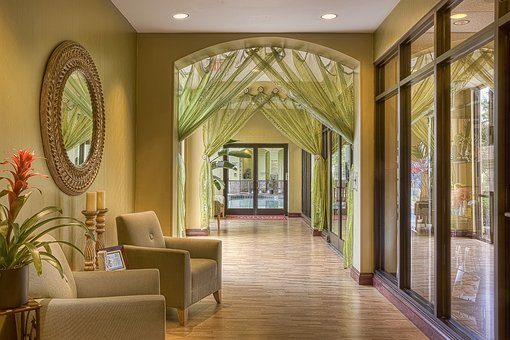 There is something special about Hotel Terrestre in Puerto Escondido. Situated close to the ocean and mountains of Puerto Escondido, Terrestre offers sustainable tourism. At Terrestre, travelers can enjoy unique experiences that combine luxurious design with the tranquility of nature, from swimming in the pool to sunset yoga on the beach to hiking in the mountains. With breathtaking views of the ocean and mountains, Terrestre's location offers a unique sense of tranquility and serenity.
Visitors can enjoy the best hotels in Puerto Escondido Mexico, with many amenities, from the spacious pool to the various dining options, while enjoying their natural environment. Guests can also explore the area and participate in activities like surfing, fishing, and kayaking, all safely and sustainably.
5. Casa de Olas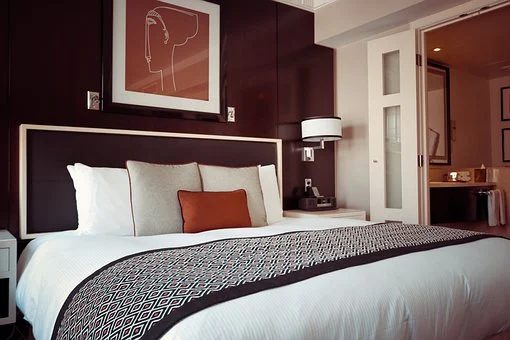 Puerto Escondido hotels is a surfer's paradise, and this gorgeous home is in Puerto Escondido. The main level features a large, open living area and kitchen, a half bath, and a large swimming pool terrace. Upstairs three bedrooms open out to the stunning balcony overlooking the ocean. Perfect for entertaining friends and lounging in the sun, this property certainly has something for everyone.
6. Hotel Suites Villasol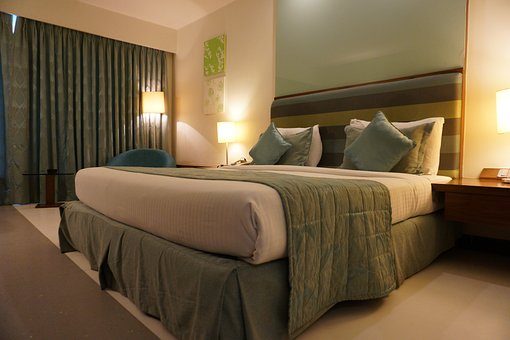 Located in Puerto Escondido, Hotel Suites Villasol offers guests a modern and luxury hotel Puerto Escondido experience with plenty of amenities. The hotel's private beach club is just a short walk away, making it perfect for a romantic getaway or family vacation. Guests can also take advantage of two outdoor pools, one of which features a swim-up bar. Air-conditioned rooms come with free WiFi and cable TV, and each room features a private balcony.
7. Hotel Santa Fe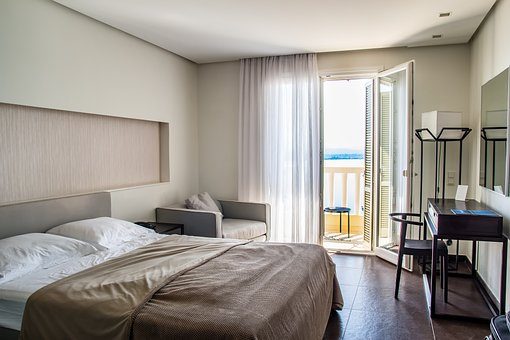 Hotel Santa Fe in Puerto Escondido is a luxurious and one of the best hotels in Puerto Escondido Oaxaca located in the heart of the city and offers a variety of amenities to its guests. The luxury hotel Puerto Escondido has a large pool, a spa, and a fitness center. There is also a restaurant and bar where guests can enjoy various delicious meals and beverages. The rooms are spacious and comfortable and equipped with all the necessary amenities. This popular tourist spot is on the beach, with incredible ocean views. For those wanting to explore the city, there are plenty of parks and historical sites to visit around the hotel.
8. Villas Carrizalillo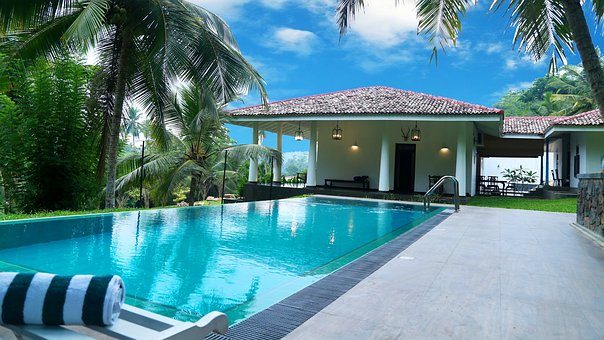 Puerto Escondido is a paradise in its own right; where The Villas offer a unique and tranquil environment for travelers looking for a memorable vacation experience. With twelve individual units, ranging from a large three-bedroom, two-bathroom unit to more modest studio spaces, all featuring air conditioning, there is something sure to suit every guest's needs.
The cherry on top of a stay at The Villas is the stunning views of Carrizalillo Bay from many units, making for a truly unforgettable visit. Located in Puerto Escondido, The Villas are an intimate and serene retreat. Guests can enjoy watching the boats sail in and out of the harbor or relax and take in the breathtaking scenery.
9. Mayflower Hotel & Hostel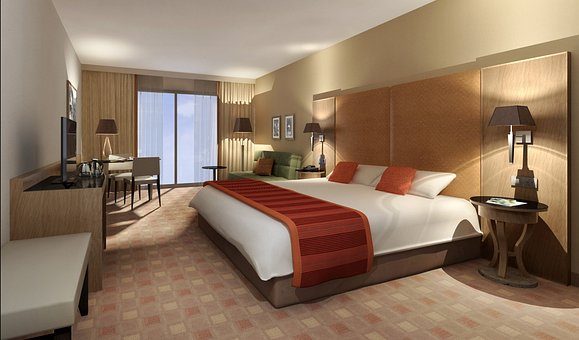 Located in the bustling resort town of Puerto Escondido, the Mayflower Hotel & Hostel offers visitors comfortable and best places to stay in Puerto Escondido while they explore the area. With its prime location in the heart of town, guests are just minutes away from the beach, local restaurants, and countless attractions.
The Mayflower's spacious and cozy rooms provide guests with beautiful views of the city and the nearby ocean. In contrast, the hostel provides a safe and social atmosphere to make lasting memories with fellow travelers. The Mayflower also boasts an onsite restaurant that offers a delicious selection of local cuisine that can't be found anywhere else in Puerto Escondido.
10. Casa de la Gente Nube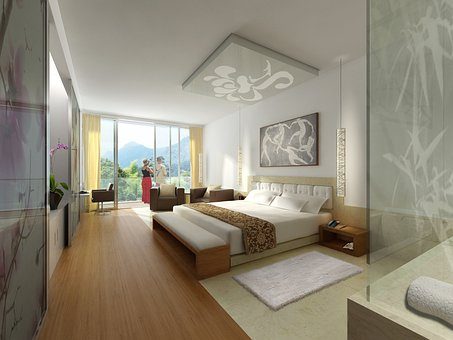 Casa de la Gente Nube is one of the best places to stay in Puerto Escondido when traveling over here. This property is in Brisas de Zicatela and has various attractions and exciting dining options. Guests will appreciate the easy access to the beach and the convenience of nearby shopping, restaurants, and nightlife. Onsite amenities such as an outdoor pool and fitness center ensure that visitors have plenty of activities to enjoy during their stay.
From shopping outlets to restaurants and bars, the options for entertainment are plenty. Plus, the stunning beaches of Zicatela are just a short walk away, making Casa de la Gente Nube an ideal choice for those seeking a beach-side getaway.
Conclusion 
Puerto Escondido offers a variety of activities and natural attractions that make it an ideal destination for those looking to escape the hustle and bustle of the big city. With its stunning beaches, lush jungles, and rich cultural heritage, Puerto Escondido has something to offer everyone. Whether you're looking for a weekend of relaxation or adventure, Puerto Escondido is the perfect place for a getaway. From exploring ancient ruins to lounging on the beach, there is no shortage of activities to enjoy.
While you visit Puerto Escondido, do not forget to rent a yacht and take the scenic route. If you want to enjoy the city to the fullest, contact us, as we specialize in providing a yacht and boat for rent. You can enjoy the beautiful sea and have a fun time with your family or partner with our services from H2OH.
If you are in Tulum, you can get a yacht rental Tulum. The luxury way of enjoying the trip can also be a private charter Mexico.
Locations We Serve
Boat Rental Tulum | Yacht Charter Riviera Maya | Boat Rental Playa Del Carmen | Private Yacht Charter Akumal | Boat Rental Puerto Aventuras | Yacht Charter Puerto Morelos