We've created an exciting list of things to do & places to visit In Yucatan Peninsula, Mexico
It is simple to understand why the Yucatan Peninsula is one of the most popular tourist destinations in the world. Make sure you know how to research different activities in Yucatan Mexico and apply for a Mexico tourist card before travelling there, especially now that you can acquire the immigration card online. 
With so many things to do in the Yucatan peninsula, you'll be inundated with options whether you're visiting for adventure or relaxation. My selection of the top things to do in the Yucatan peninsula and places to see in the Yucatan includes various activities in Yucatan, Mexico, as well as hidden gems you may not have known existed. Therefore, let's get started right away!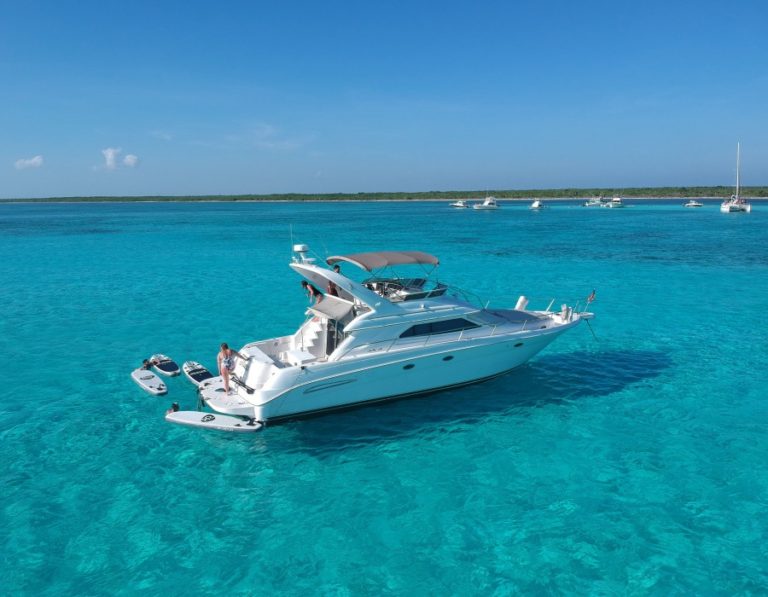 9 Must Visit Places In The Yucatan Peninsula 
1. Coastal Areas 
The Yucatan Peninsula's stunning beaches are a must-see and many people's primary motivation for travelling there. The Yucatan Peninsula is home to many spectacular sights. Still, the endless beaches are among the most visited places to see in Yucatan because of their pristine white sand and crystal-clear waters.
All activities in Yucatan Mexico beaches are accessible to the general public; however, in Tulum and Cancun, it might be challenging to get there because you have to go through hotels and other private property.
2. The Cenotes of Mexico 
Someone may find some of the most amazing natural wonders on the Yucatan Peninsula. In Cenotes, things to do in the Yucatan peninsula are these natural treasures. The fantastic Mexican cenotes are a must-see if you're traveling to the Peninsula.
The Mayans previously revered these subterranean limestone sinkholes formed millions of years ago. With about 6000 dispersed throughout the peninsula, they now serve as rejuvenating rest spots. 
3. Lake Sian Ka'an 
The Sian Ka'an Lagoon is one of the best places to see in Yucatan location, renowned for its abundance of natural beauty. Every year, many tourists come here, and the most well-known way to know the region is undoubtedly on one of the many jeep trips. Few people are aware of this, but in addition to jeep tours, Muyil, which is only 30 minutes away from Tulum, even offers boat rides in the Sian Ka'an Biosphere.
To see the natural beauty from a different angle, they have planned boat tours to take you through the area's mangroves, rivers, and canals. The road is pretty uneven, but standard cars could use it if it hadn't rained. 
4. Island of Women (Isla Mujeres) 
Isla Mujeres is a well-liked day trip from Cancun, where lodging is available too. At Garrafon Reef Park, there are white sand beaches, crystal-clear waters, and excellent snorkeling. The English name for Isla Mujeres is The Island of Women. For the ancient Mayans, who revered it as the goddess of childbirth, it was sacred. The Island of Women is thus named. 
5. The Lagoon of Bacalar and Magic Town 
One of Quintana Roo's Pueblos Magicos, Bacalar, does contain a great deal of magic. With more and more tourists arriving every day, the charming village is getting cuter and sweeter, but the lagoon is what truly makes this location special. The lagoon exhibits its best qualities with its numerous shades of blue, which, in my opinion, a number even more than seven on a bright sunny day (but also when the sky is foggy). This is why it is known as the lagoon of the seven colours. 
6. Cancun 
Cancun is the place to go if you're searching for a beautiful holiday with buzzing nightlife and all-inclusive accommodations. The city was established in 1970 by the Mexican government as a tourist destination. Because of its world-class beaches, opulent hotels, and fantastic weather, it has become prevalent. 
7. Isla Holbox 
The Yalahau Lagoon divides the little island of Isla Holbox from the mainland. It is located north of the Yucatan Peninsula. On the northeastern part of the island, at a place known as mosquito point, several species of birds, notably pink flamingos, have protected areas and natural reserves where they build their nests amid the mangroves. Even though you aren't supposed to fly the drone, many people still do. Please refrain. You will ruin the birds' routine. 
8. Mérida 
Mérida, the capital of Yucatan State and known as the "White City," is regarded as the cultural center of the Yucatan Peninsula. It is regarded as one of Yucatan's most stunning cities. Merida's amenities and infrastructure have made it a popular place for ex-pats relocating to Mexico. The walkways are lined with vibrant houses where local artisans offer hammocks, traditional apparel, and Yucatan cuisine. 
It is a fantastic location to study Spanish as well. The white homes that surround Paseo Montejo, a boulevard lined with trees, are what gave the area its nickname, "The White City." For a more genuine Mexican vacation away from the tourist-heavy cities of Quintana Roo, be sure to spend a day or two in Merida. 
9. Izamal 
The Mexican government has classified Izamal, often known as La Ciudad Amarilla (or 'The Yellow City'), as a Pueblo Mágico (Magical Town). The purpose of this classification is to protect its unique culture, which is genuinely remarkable. Izamal, halfway between Merida and Chichén Itzá, is a well-liked day trip from Merida. 
Izamal, which comes from the Mayan deity Itzamná, draws tourists who admire its stunning yellow architecture. Some claim that the city's yellow paint job was done to commemorate Pope John Paul II's 1993 visit, while others assert that it was done to honor the Mayan Sun God Kinich Ahau (Kinich Ajaw). Whatever the cause, it has done a fantastic job of drawing attention.
6 Best Things To Do around the Yucatan Peninsula 
1. Playa del Carmen 
Playa del Carmen is one of the most popular tourist destinations on the Riviera Maya in Quintana Roo. From a modest fishing community, it expanded rapidly over time and became one of the best things to do in Yucatan Mexico, adding more eateries, nightclubs, residences, and hotels for various price ranges. Located on the Caribbean coast halfway between Tulum and Cancun, only one hour and thirty minutes from Valladolid, and close to many of the Riviera Maya's spectacular cenotes. 
Additionally, it is a 30-minute ferry ride from Cozumel and offers a wide variety of dining options and party locations, as well as beautiful beaches. So, Playa del Carmen might make a perfect location for your daily travels if you enjoy exploring and scuba diving but don't want to travel by car. 
2. Consider Visiting Chichen Itza 
Chichen Itza is, without a doubt, among the best things to do on the Yucatán Peninsula. This vast Mayan complex of pyramids, ball fields, sanctuaries, and temples is a UNESCO World Heritage Site and is said to have served as the main seat of the Mayan government. The Ultimate Guide to the Yucatan has further information on this place. 
It would help if you visited The Great Ball Court in addition to El Castillo. This area of Chichen Itza once served as the location of a Mayan ritualistic game where the loser forfeited the game and frequently his life. It provides an exciting window into Mayan civilization. 
3. Swim With the Sharks and Whales 
The underwater environment is exceptional for whale sharks, and swimming with these gentle giants is an experience of a lifetime. There are many cruises and things to do around the Yucatan peninsula available to enjoy a dive with whale sharks.
If you're eager for this fantastic experience and things to do in Yucatan Mexico, remember that the only way to swim with them is to embark on a cruise from Cancun, Isla Mujeres, or Isla Holbox. But it is only possible from June until the end of August. If this is important to you, keep that in mind as you plan your trip to the Yucatan Peninsula. 
4. Scuba Diving 
Cozumel's ocean waters are home to pristine coral reefs with colourful fish and various marine life. It is one of the best spots in the world for scuba diving because of the water's incredible clarity, which allows for visibility of over 100 feet. The largest island in Mexico, Cozumel, is just a short ferry trip from Playa del Carmen. 
Jacques Cousteau named this region one of the most beautiful dive spots in the world in 1961 after discovering the area's fantastic scuba diving. In 1996, they were designated as a national marine park. This has made for one of the most incredible scuba diving experiences you're likely to ever have by allowing the fauna and reef to flourish. In this location, drift diving was quite enjoyable. 
5. Coba Archaeological Site 
One of the most well-known Mayan ruins in the Yucatan Peninsula is the Coba Archeological Site. You can take a bus or drive there quickly because it's only an hour from Tulum. On the plus side, you can also view the magnificent cenotes nearby. It is worthwhile to explore the archaeological site and the cenotes in their beautiful settings. 
6. The Akumal Beach Sea Turtles
Swimming with sea turtles has emerged as the leading attraction in the region due to Akumal's popularity as a sea turtle nesting spot. The protected bay provides ideal snorkeling conditions. You may snorkel here without taking a tour, and there are many sea turtles to see. So rent a car, pack your snorkeling gear, and head to Akumal to experience what it's like to swim with sea turtles. Between Playa del Carmen and Tulum, Akumal is situated 104 kilometers (65 miles) from Cancun.
Conclusion
One of the most visited areas in Mexico is the Yucatan Peninsula and as you read, there are many things to do around Yucatan peninsula. For travel and road journeys, the entire region is regarded as secure. A Yucatan Road trip is one of the most acceptable ways to explore all the famous and off-the-beaten-path locations in one trip because it covers around 1,000 kilometers. Don't be afraid to explore the less popular areas when you're in Yucatan to discover all the hidden treasures the peninsula has to offer. 
Your next trip to the Yucatan won't need to involve a road journey for you to enjoy the well-known Mayan ruins, beach villages, yacht charter in Mexico, and other attractions like boat rental in Tulum. This region of Mexico has something to offer for everyone, whether you're on a road trip through Yucatan or planning on relaxing at a seaside resort with a margarita in your hand.