We've compiled a exciting list of Must Visit Shopping & Food Markets in Oaxaca, Mexico
Introduction of Oaxaca as a city
Oaxaca, Mexico, is a vibrant and colorful state known for its beautiful architecture, stunning landscapes, and unique culture. The capital city of Oaxaca, also named Oaxaca, is renowned for its colonial-era buildings and narrow cobblestone streets. The state is home to some of Mexico's best archeological sites, such as Monte Albán and Mitla, which feature stunning pyramids and other structures. Oaxaca is the birthplace of some of Mexico's most iconic foods and drinks, such as mole sauce and mezcal.
Oaxaca, located in the South of Mexico, is one of Mexico's most recognizable states. It is renowned for its vibrant culture, captivating landscapes, and rich traditional cuisine. It is a popular tourist destination, providing visitors with a delightful blend of diverse and unique experiences. Above all else, its authentic small-town charm and atmosphere make Oaxaca a special place to visit.
Now, let us jump to the list of 12 must-visit shopping and food markets you shouldn't miss out on in Oaxaca.
Here are the 10+ Top-Rated Shopping & Food Markets in Oaxaca:
Huatulco, also known as Bahías de Huatulco, is a popular tourist destination located on the Pacific coast of Mexico. The area is known for its beautiful beaches, clear waters, and lush vegetation. In this blog, we will discuss the 7 best hotels and resorts in Huatulco for your holidays in 2023.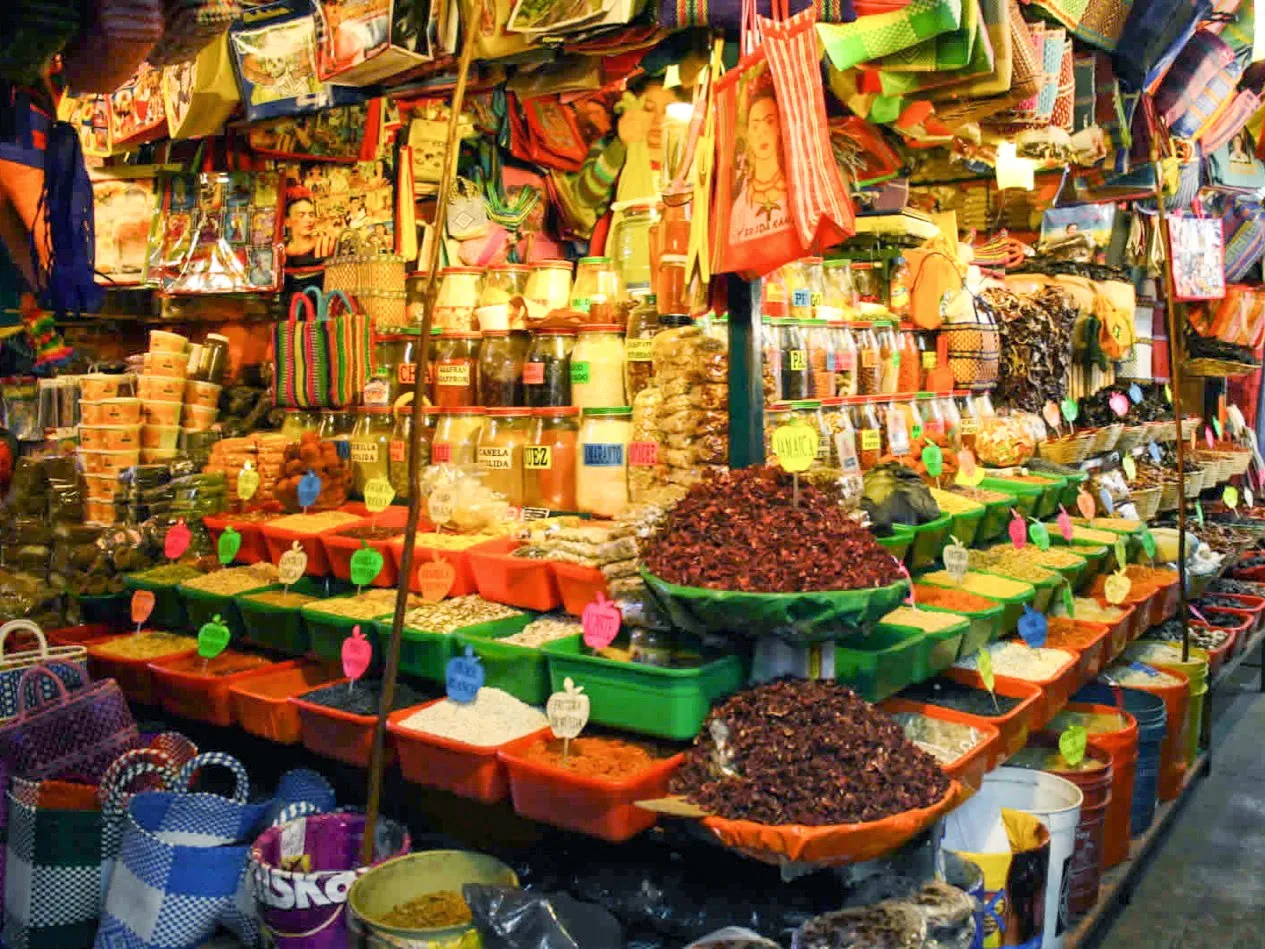 Mercado Benito Juarez, located in the city's center, is a must-visit for any traveler. Walking through its bustling aisles, it's hard not to be overwhelmed by the abundance and diversity of items on display.
From piles of fresh produce to quantities of beautifully-crafted objects, from baskets of spicy chapulines (grasshoppers) to stacks of dried chiles and mounds of vibrant textiles, it's an incredibly vibrant and exciting place to explore. It provides an insight into what makes Oaxaca so unique and is an experience one will likely remember. This is an excellent place to discover local culture, purchase souvenirs, and taste delicious traditional foods.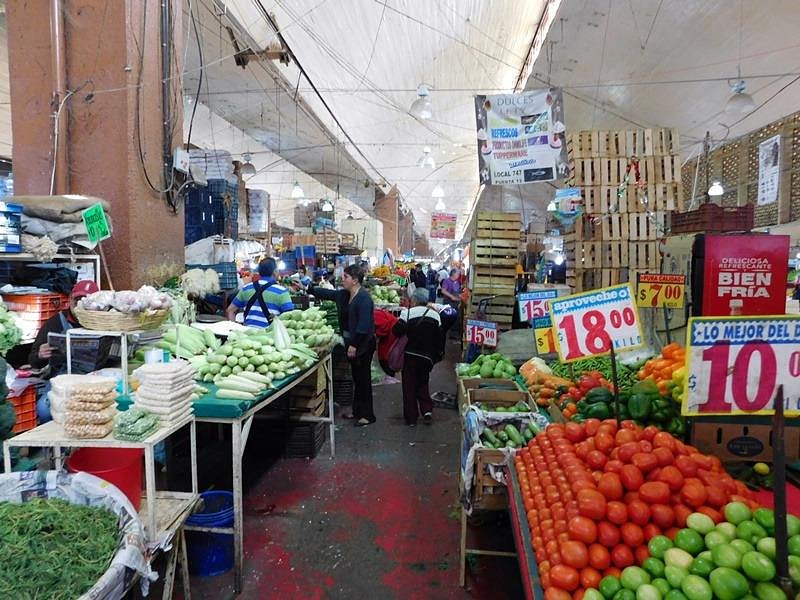 La Merced Market is an iconic Mexican market located in Mexico City. It is the oldest of the four and one of the best markets Oaxaca in the city, and it is a thriving destination for locals and tourists alike. The market offers a wide variety of fresh produce, including vegetables, fruits, fresh and dried chili peppers, corn, and cactus leaves. In addition to the food items, the market also offers a flourishing open-air bazaar that showcases various goods from Mexico and abroad.
Outside the building, a flourishing open-air bazaar still exists, featuring goods from Mexico and abroad. Of course, only a visit to La Merced Market would be complete with tasting some delicious Mexican best street food Oaxaca like quesadillas, tacos, tamales, and more.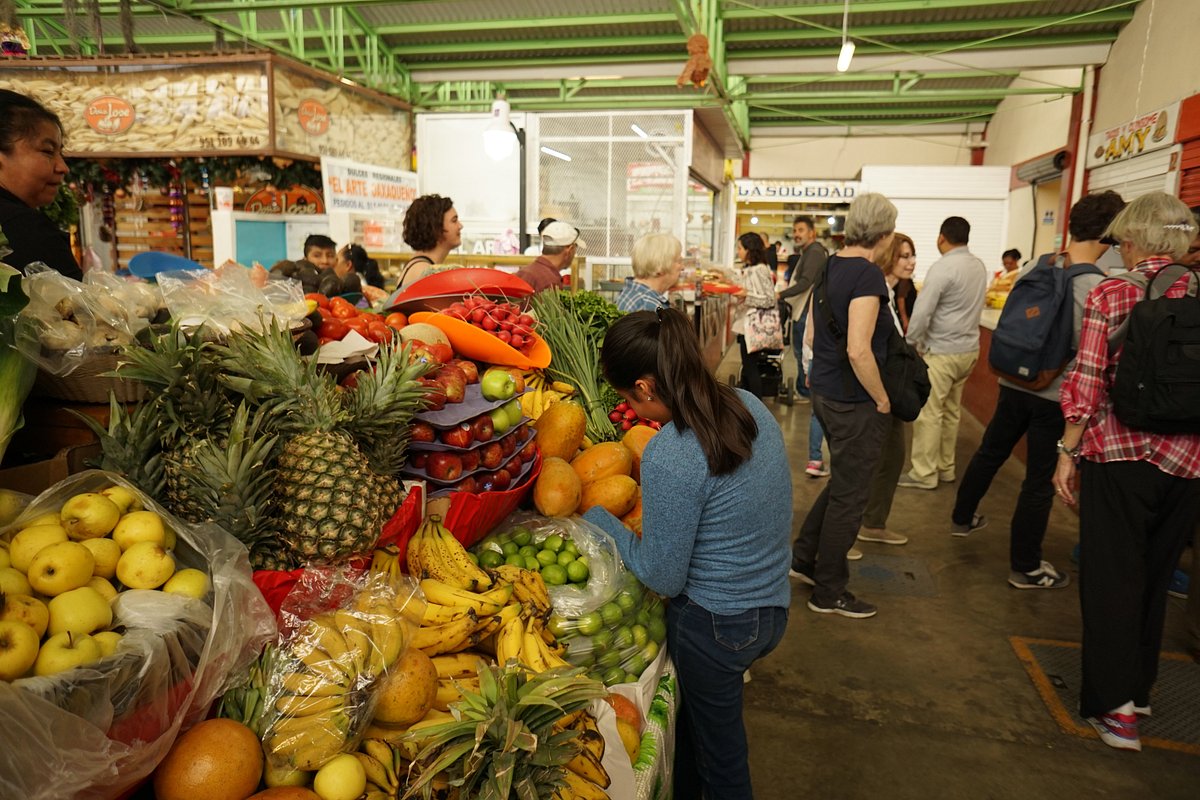 Located in the heart of downtown Phoenix, Sanchez Pascuas Market is a charming and vibrant local food hub.
The market offers a variety of options for shoppers, from family-owned restaurants to stands that sell takeout food, including nopalitos and freshly prepared salsas and tortillas. On weekends, the market also sells locally made furniture and house plants. Sanchez Pascuas Market provides an inviting shopping experience for locals and visitors alike.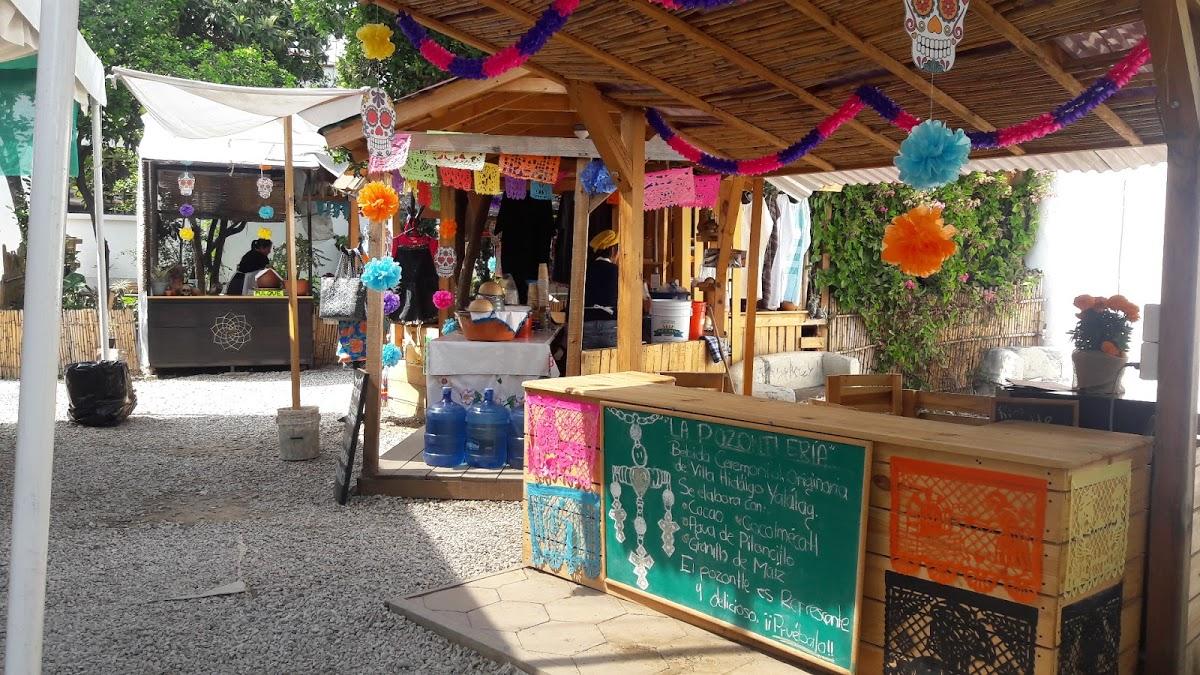 La Cosecha is a traditional open-air market in Oaxaca, Mexico, running for over forty years. The market brings together farmers, vendors, and customers from villages around the region. Farm-fresh produce, handmade goods, and artisan crafts can be found in this vibrant community. Each vendor is unique and has something special to offer, ensuring that customers always have a wide range of products.
Such Oaxaca Mexico markets feature a variety of goods, from traditional Mexican artwork to handmade clothing and jewelry. The market is divided into sections based on the types of goods, which makes it easy to find what you're looking for. Visitors can also take advantage of various street food in Oaxaca stands, offering traditional Mexican cuisine.
Rayon Pochote Organic Market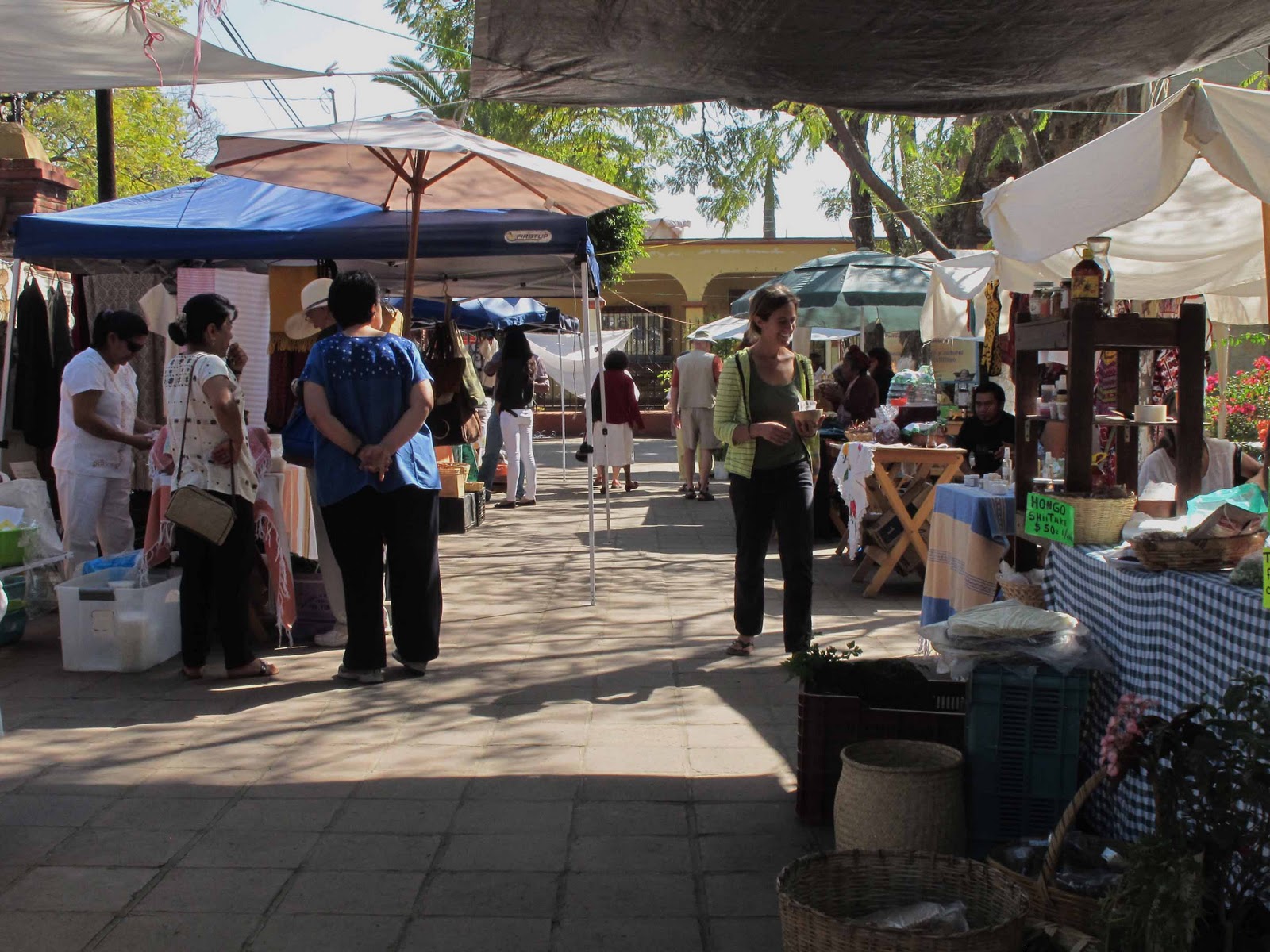 Rayon Pochote Organic Market is a unique initiative that offers Ecuadorian families the opportunity to access healthy, organic products of excellent quality. The market was born to support local producers who interact with the environment in a way that respects local customs and traditions.
Customers can find various products, including freshly harvested vegetables and fruits, artisanal slices of bread and pastries, freshly made juices, and prepared meals. Rayon Pochote Organic Market is committed to providing the community with healthy and sustainably grown or produced products.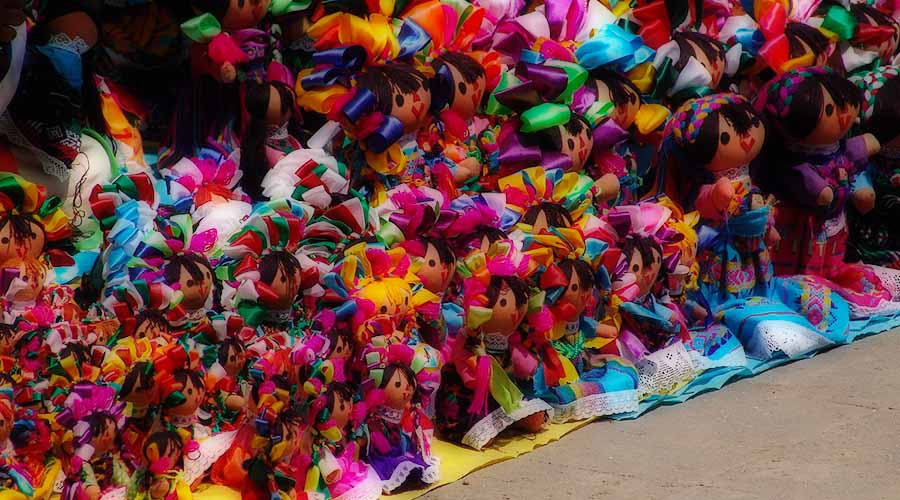 Oaxaca's Artisan Market is full of unique, handcrafted items such as textiles, jewelry, baskets, bags, and more. Here, visitors can watch artisans demonstrate their craft as they weave traditional clothing on the traditional waist loom.
Artisans create a variety of leather goods, furniture, and other pieces of Mexican art. Visitors can purchase these handcrafted items directly from the artisans while learning more about their culture and traditions. Furthermore, visitors can purchase regional garments created by artisans on-site. The marketplace also contains various items made from indigenous materials, including clay pottery and sculptures depicting Oaxaca's rich cultural history and artistry.
La Casa de las Artesanías de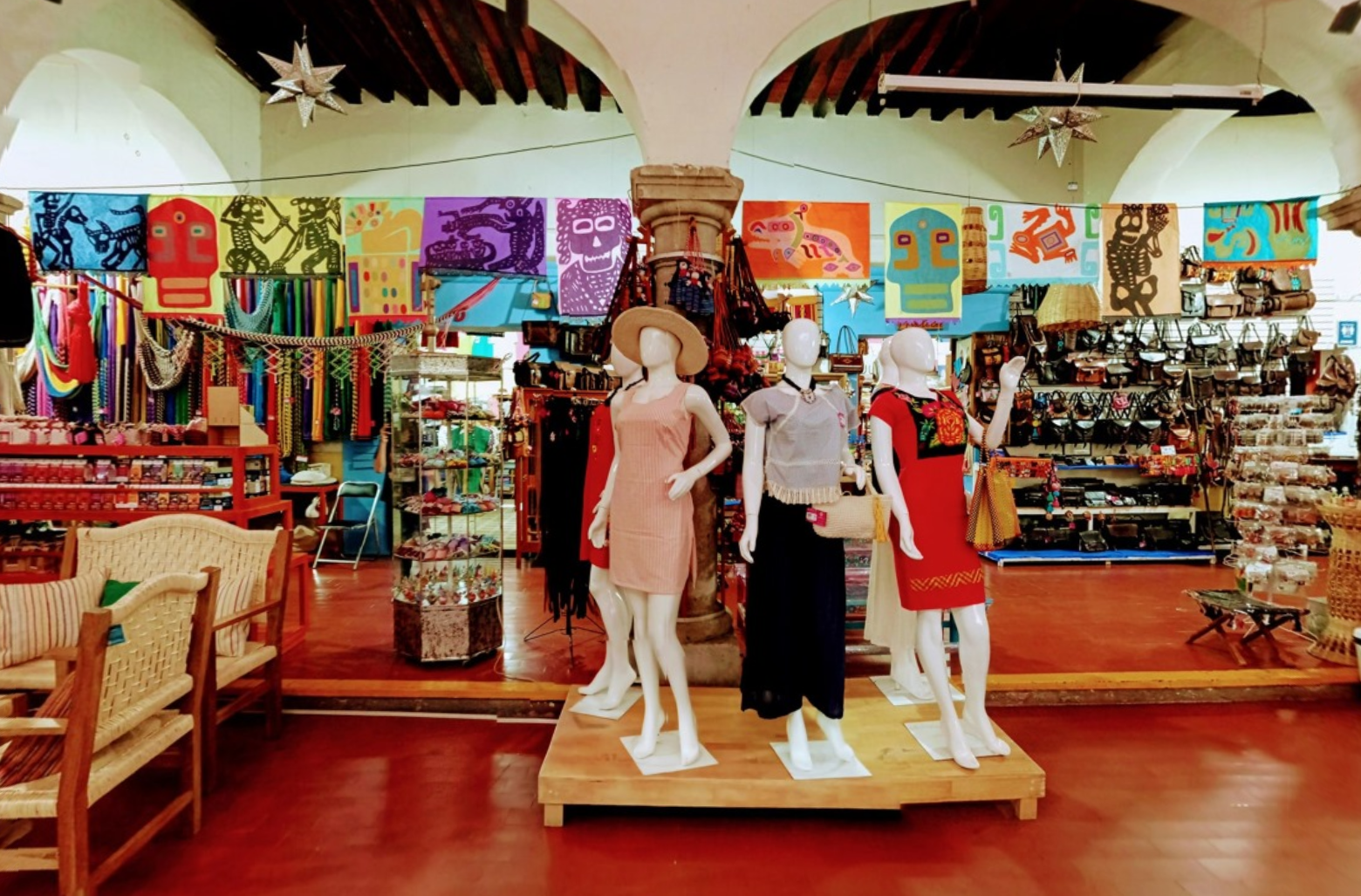 La Casa de las Artesanías de Oaxaca is a renowned art center that has been conceptualized to preserve the traditional identity of Oaxaca culture. It has many products to choose from, such as clothes, bags, showpieces, jewelry, and many other items perfect for gifts. La Casa de las Artesanías de Oaxaca is an exemplary representation of the creativity and innovation of Oaxaca's long-standing artisans.
Not only does it offer traditional crafts and gift items, but it is also an ideal place for locals and tourists to appreciate the cultural heritage of Oaxaca. It serves as a great way of shopping in Oaxaca Mexico, for souvenirs, as it allows customers to experience the culture of Oaxaca by immersing themselves in the local environment. The center is dedicated to supporting artisans from the region, providing them with an outlet to showcase their works and receive financial support for their craft.
Tlacolula is a unique town set in the Eastern arm of the Oaxaca valley. It hosts a busy market day on Sundays, attracting people from nearby villages to buy, sell, and socialize.
The market offers an array of goods, ranging from freshly farmed produce to live poultry, electrical appliances, and traditional crafts – all sold by local merchants and craftspeople with decades of experience. This tradition has been followed through generations, providing a much-needed source of income for many rural families.
Mercado de Artesanías La Asunción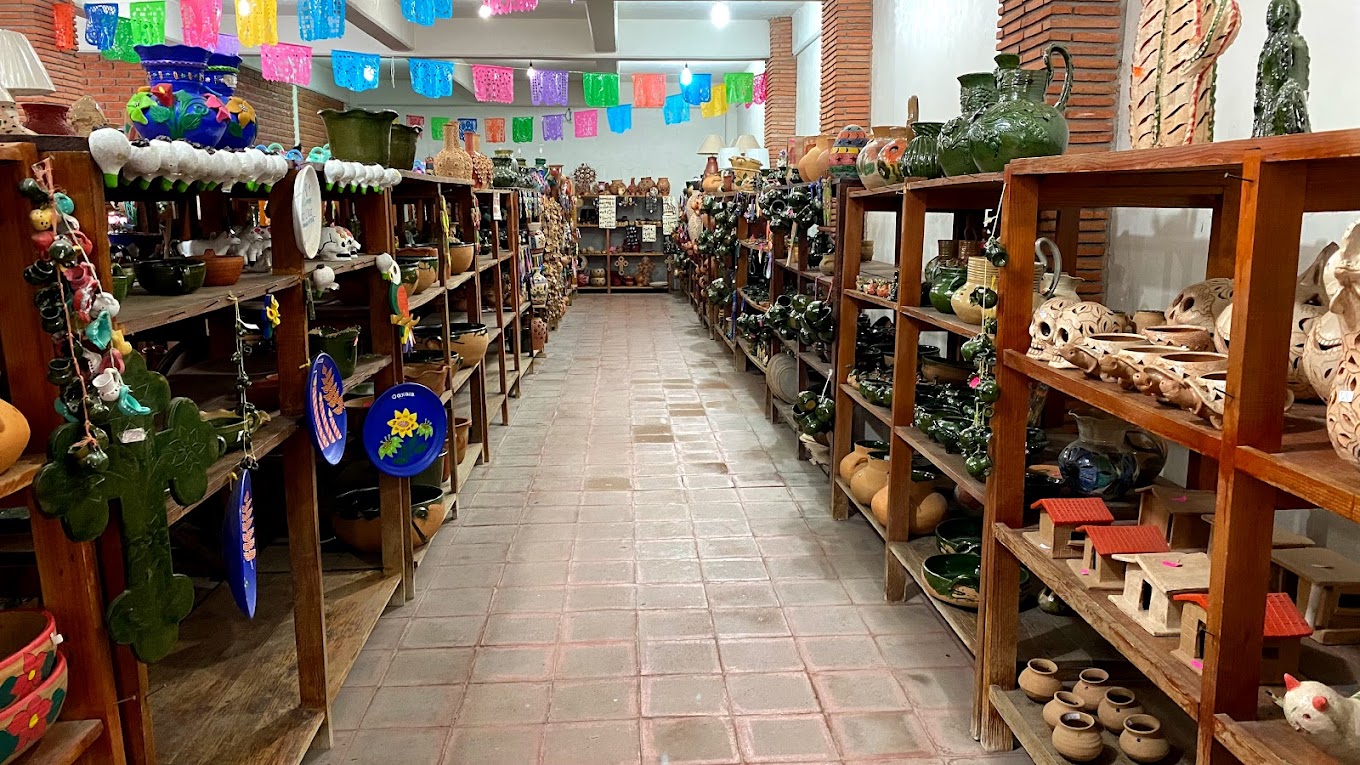 La Asunción market, located in Oaxaca, Mexico, is one of the best Oaxaca food markets in the city. Tourists and locals flock to the Oaxaca Mexico markets to experience the vibrant atmosphere and shop for various handmade goods and crafts.
The market has existed for over 30 years and is renowned for its colorful textiles, pottery, jewelry, and clothing selection. Additionally, patrons can purchase traditional Mexican items such as piñatas, masks, and candles. Furthermore, the participating vendors provide a unique glimpse into the local culture of Oaxaca. They often wear traditional clothing and bring out live music performances during their sales pitches.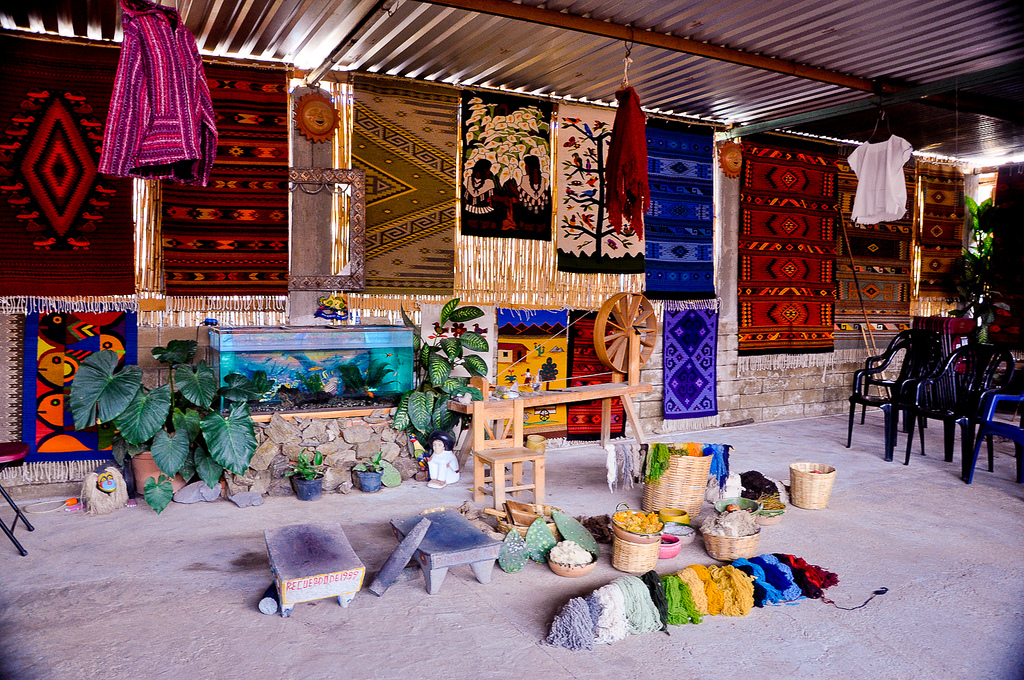 Teotitlán del Valle is a small rural town located in the Central Valley of Oaxaca, Mexico. It is well known for its one-of-a-kind blanket, and rug-weaving tradition passed down from generation to generation.
The town is also known for its lively markets in the Historic Center of Teotitlán del Valle, where visitors can find various handmade products and traditional food. The markets are trendy amongst tourists, who come to marvel at the beautiful colors and joyful atmosphere that fills the streets.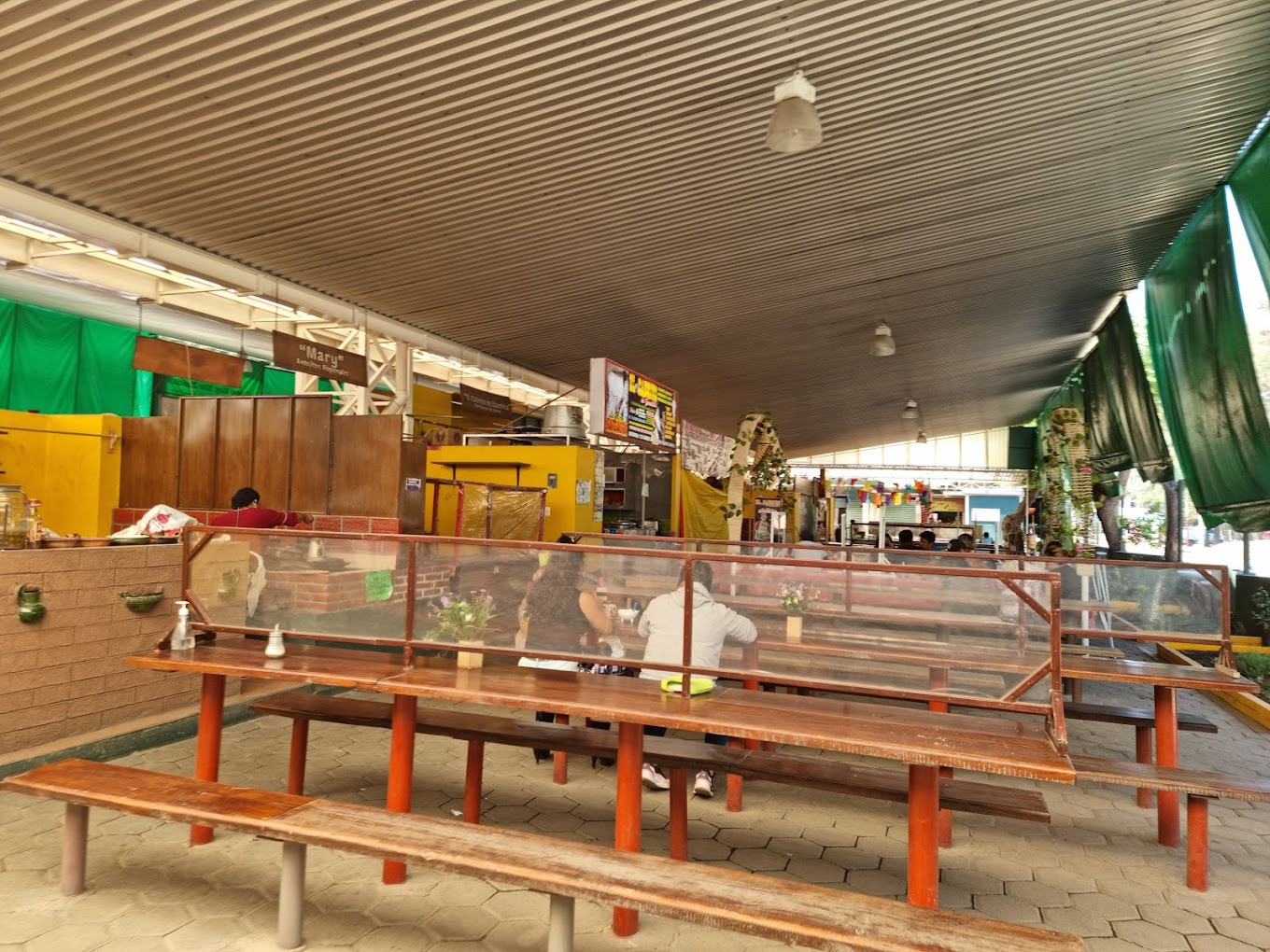 The Zaachila market, held every Thursday, is the region's most traditional tianguis (open-air market). Vendors spread thick tablecloths on the ground to display their merchandise, and while shopping in Oaxaca Mexico can find a wide variety of flowers, fruits, vegetables, and other products.
The market is especially known for its handmade piñatas, which come in all shapes and sizes. In addition, many vendors specialize in traditional Oaxacan clothing, jewelry, and craft items. Moreover, the market is celebrated as one of the area's largest and best Oaxaca food markets. Shoppers can find a variety of local cuisines and traditional dishes, finely made jewelry, and handmade pottery that make excellent souvenirs and gifts.
Mercado Orgánico El Pochote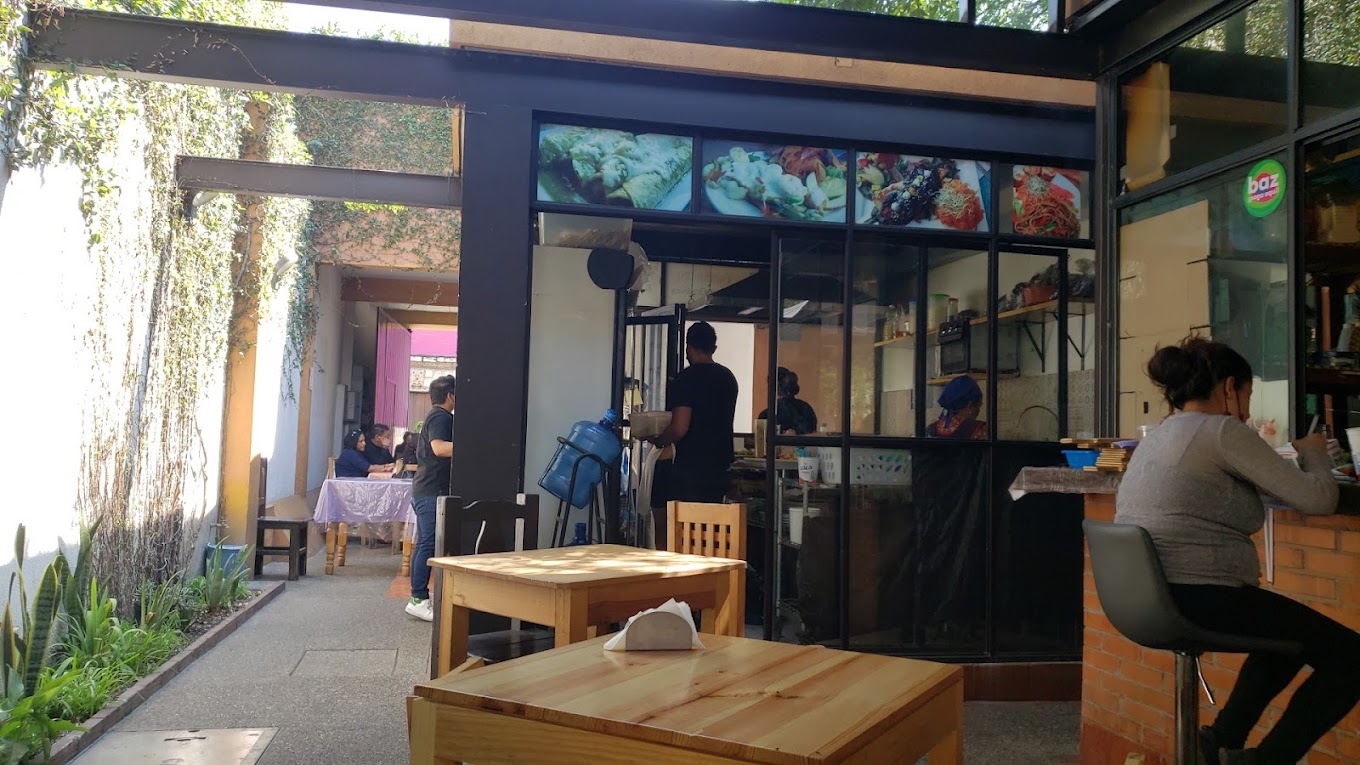 Mercado Orgánico El Pochote is a unique market situated in the historic city of Oaxaca, Mexico. It is a popular tourist spot due to its wide variety of organic products and traditional Mexican atmosphere.
The market is home to several organic vendors and offers a wide variety of organic foods, clothes, and other products. In addition, the market also provides artisanal crafts for sale, making it a great place if you are looking for clothes shopping in Oaxaca.
Conclusion
If you plan to visit Mexico in the upcoming days, remember to rent a yacht or Akumal boat rental from H2OH Sun Cruise. With yacht charter playa del carmen, experience the luxury and the joy of sailing in the sea on your vacations. Book a yacht to celebrate any occasion or spend time with your loved ones. A yacht charter mexican riviera can give you an experience of a lifetime along with visiting these shopping and food markets.
Locations We Serve
Boat Rental Tulum | Yacht Charter Riviera Maya | Boat Charter Playa Del Carmen | Boat Rental Akumal | Puerto Aventuras Yacht Rental | Boat Charter Puerto Morelos