We've created an exciting list of Fascinating Things To Do In Puerto Vallarta
Mexico's Puerto Vallarta is a well-liked vacation spot for a good reason. No matter what kind of visitor they are, it has a lot to offer. Along with its beautiful beaches, Puerto Vallarta is home to mouthwatering cuisine and lush mountain jungles. Their undersea scuba diving experience is also something to write home about. Because of the attractions in Puerto Vallarta, it is not unexpected that many people eagerly anticipate visiting this location.
The real issue, though, is choosing which of the many things to do during your upcoming visit. Given the abundance of enjoyable things to do in this area, this is understandable. from reserving a room at an all-inclusive resort to exploring the Old Town. Let's examine the top activities in Puerto Vallarta.
Below Is The List Of 10+ Fascinating Things To Do In Puerto Vallarta, Mexico in 2023:
1. Go On Food Tours

Joining Vallarta food tours is one of the best things to do in Puerto Vallarta. Start by taking their Taco Adventure Tour, which will take you to various locations where you can enjoy their delectable street food. In addition to tacos, you may chow down on regional cuisine like quesadillas, pozole, and churros, to mention a few.
Tourists who want to try the local libations can sign up for the Puerto Vallarta Mixology Tour. You will learn about the background of their beverages, like tequila, micheladas, mezcal, and others, from your guide. Apart from that, you may also try their delectable tacos and desserts.
On the other side, Puerto Vallarta offers cooking classes that you can enroll in. You can learn here how to prepare their delectable food on your own. A professional international chef instructs the course, so you'll also learn how to cook stylishly.
2. Relax in San Pancho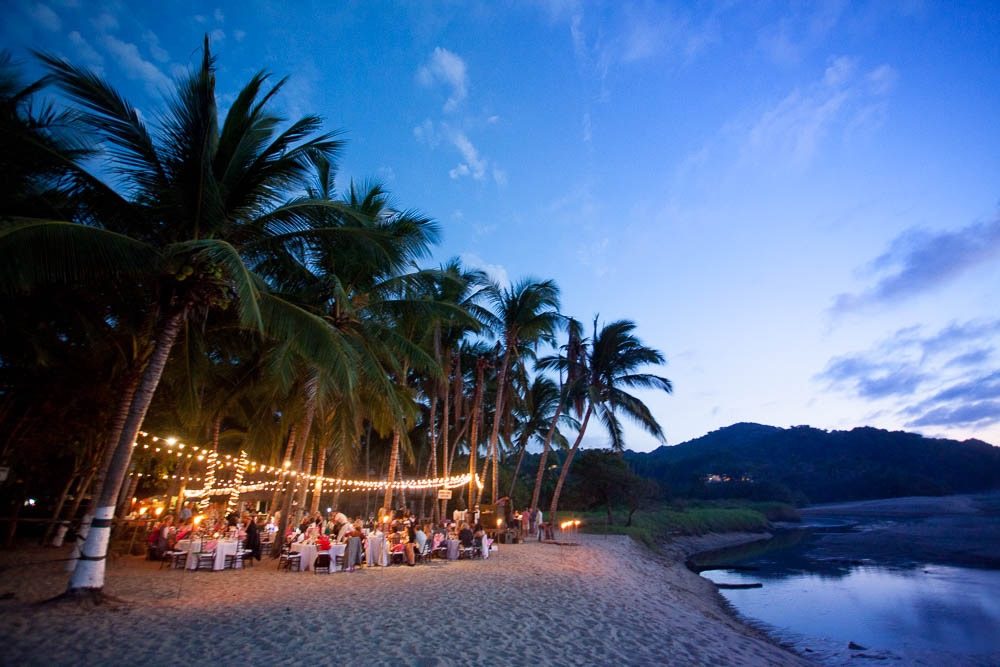 San Pancho, meantime, provides those seeking tranquilly with a soothing and quiet ambience. This is more relaxed than Sayulita, which is great for anyone who wants to avoid the bustle of popular tourist destinations. In addition, you'll see that the locals and ex-pats who live here cooperate to maintain the safety of their neighbourhood.
Restaurants, coffee shops, and street vendors may be found in San Pancho. Additionally, there are several hiking paths that are superior to those in Sayulita. Travellers will never run out of fun things to do in Puerto Vallarta because there are so many activities to do.
3. Visit The Puerto Vallarta Botanical Gardens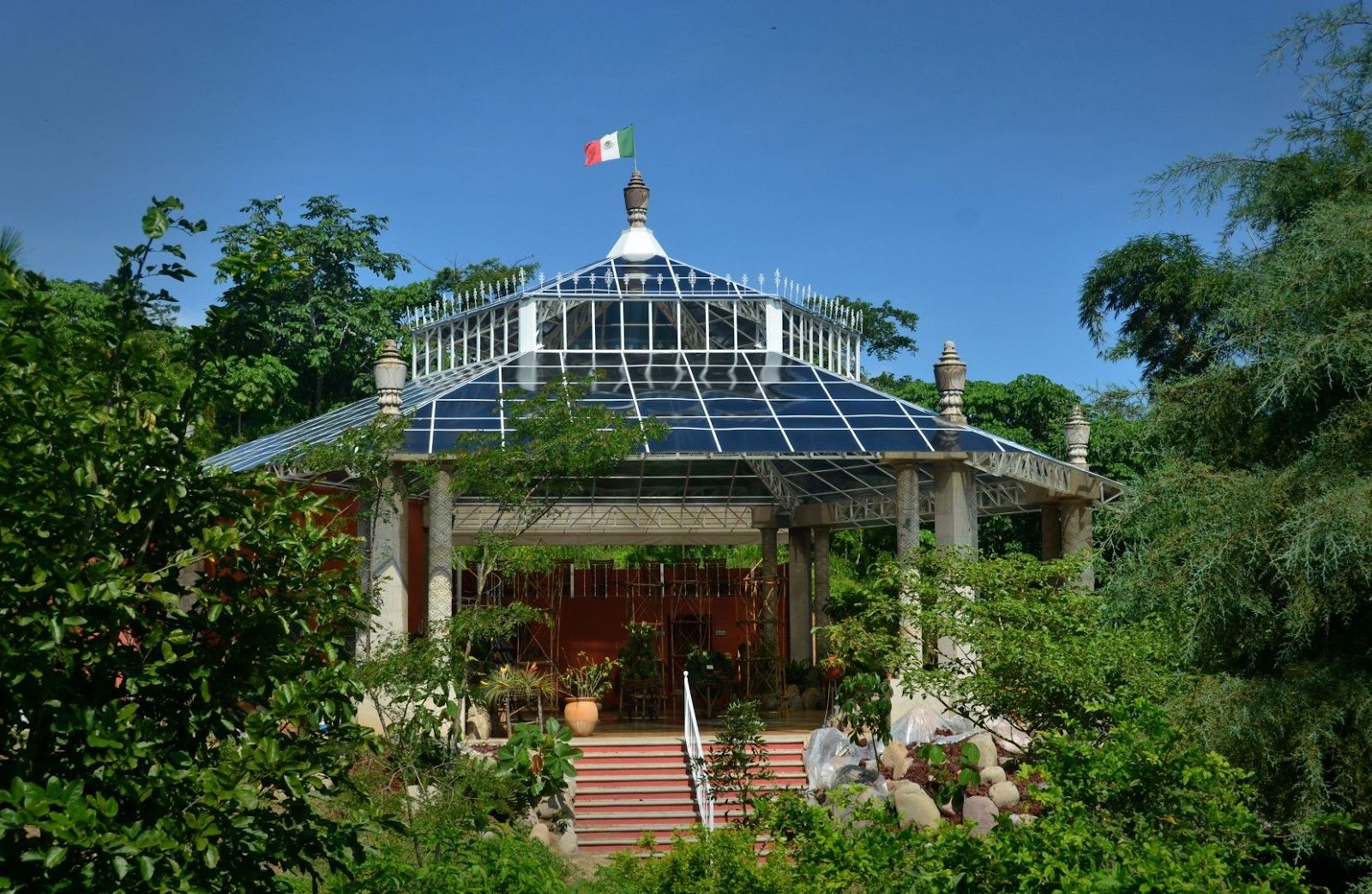 The Vallarta Botanical Gardens provide visitors with a break from the bustle of the city. You will find unique vegetation found exclusively in Mexico in the gardens. In addition, this location is home to the nation's greatest collection of orchids. Of course, you should also visit the local wildlife.
The "bridge of dreams" and a church are also located within the gardens. Make it a point to see the jaguar's habitat if you want a memorable encounter. You can head to the La Hacienda de Oro, a restaurant that offers filling lunches to weary guests after your trek. Thanks to the free Wi-Fi, you can unwind and recover while uploading your images online.
4. Explore Zona Romantica
You cannot claim to have visited Zona Romantica or the Romantic Zone while in Puerto Vallarta. Whether you are staying in the North Zone or anywhere else is irrelevant. There are many fun things to see and do in this area, so you may tour everything in one day.
Visit the neighbourhood art galleries and go souvenir shopping while you're here. Aside from that, it's worth visiting the coffee shops and restaurants to experience the regional food. Don't forget to explore the natural regions, such as Cuale River Island, which is reachable via swimming bridges. Talk to local artists hawking their wares or take pictures of the sand sculptures along the shore.
5. Visit Las Caletas Beach

Mexico has some stunning beaches. Las Caletas Beach is a single among them. Booking a tour with Vallarta Adventures is the greatest way to fully experience your visit to this place. You shouldn't miss this beach because it is among the most gorgeous in the nation.
The tour will also take your kids' needs into consideration. There are kayaking, snorkelling, cooking classes, and adventure parks nearby. With so many activities in Puerto Vallarta to do together, families will enjoy a trip here.
6. Swim in Playa las Gemelas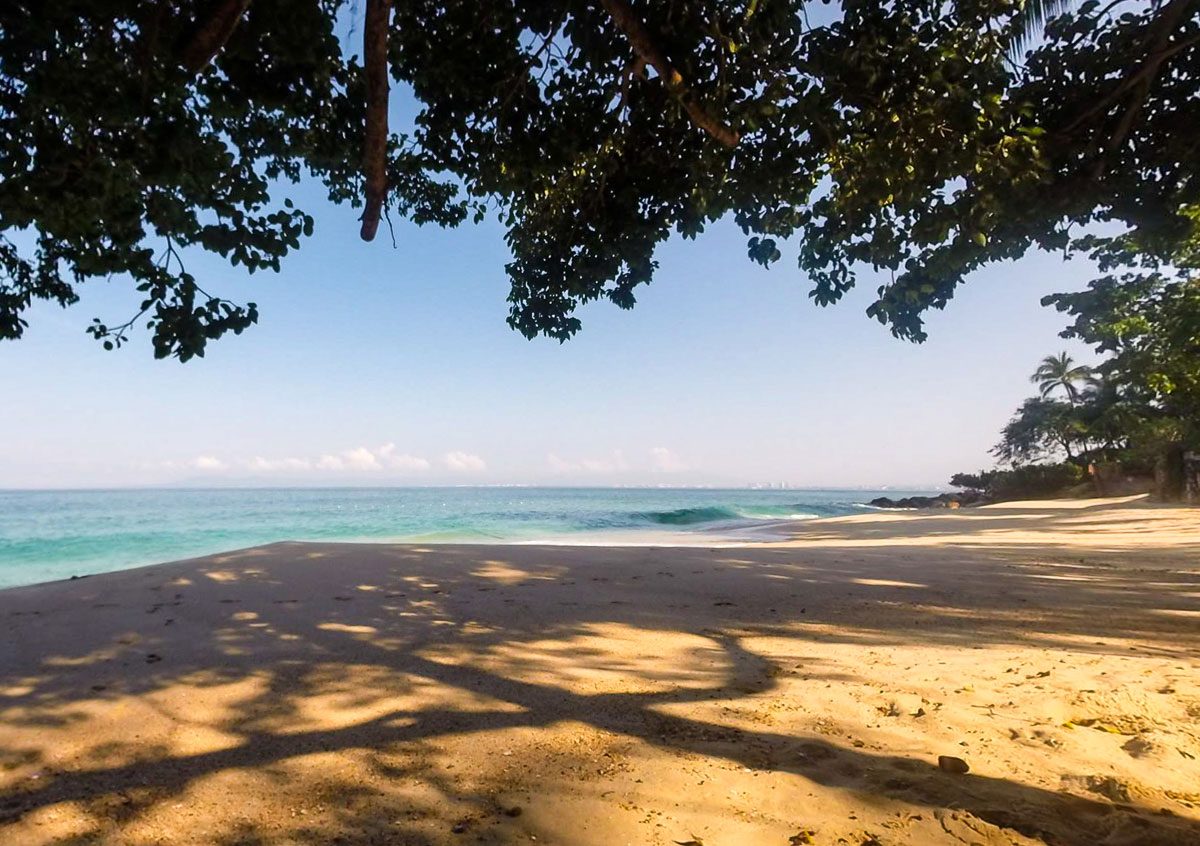 Playa las Gemelas is one of Puerto Vallarta's top beaches if you're seeking the best ones. It is located just south of Puerto Vallarta and is most known for its pristine seas. Additionally, it will only take you ten minutes to properly arrive in the city.
In addition, you can reserve a boat cruise to transport you to Los Arcos National Marine Park. You shouldn't miss it because it is one of Puerto Vallarta's top tourist attractions. The granite Los Arcos are arches that emerge from the water. They are the ideal setting for those desired Instagram pictures.
7. Whale Watching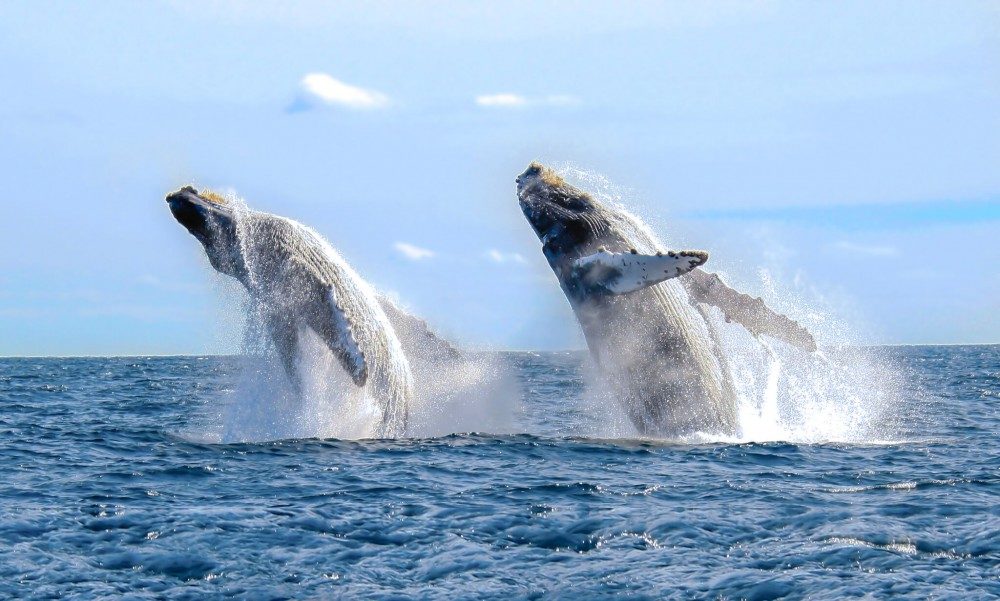 You're in luck if you're a tourist visiting Puerto Vallarta from December to April. In Puerto Vallarta, these months are ideal for whale watching. Actually, you can see humpback whales breaching from your hotel window. However, going on a whale-watching excursion is your best chance to get a close-up look.
These excursions will take you to the wide ocean, where humpback whales typically hang out. These magnificent creatures can be seen swimming beneath the boat. You can even take a boat rental Riviera Maya for this. This is undoubtedly one of those Puerto Vallarta moments that you won't quickly forget.
8. Explore San Sebastián del Oeste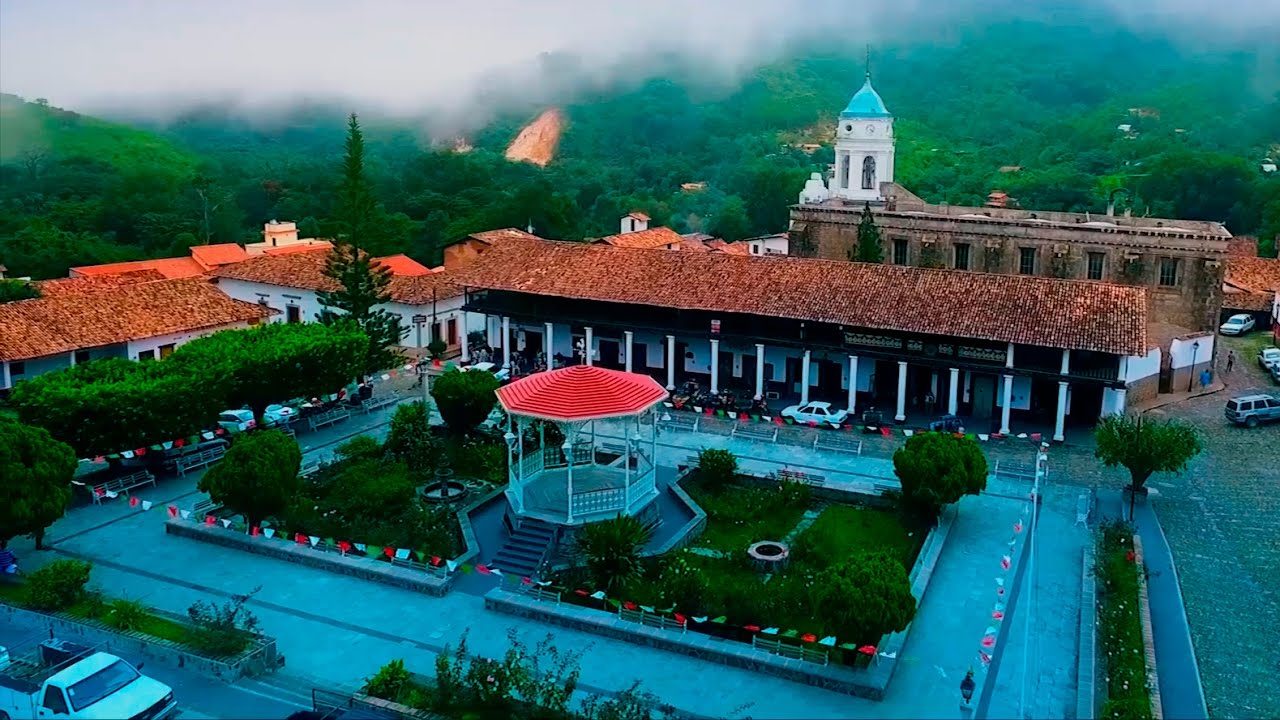 One of Mexico's Pueblo Mágicos, San Sebastián del Oeste, is worth seeing. This little hamlet, located in the Sierra Madre Mountains, is bursting with individuality and charm. In fact, if you want to take a break from being on the beach, here is a terrific spot to be. You'll want to discover more about the history and distinctive culture of this community.
Joining one of the guided excursions is also a good option, on the other hand. After all, the local tour operators will be able to provide you with comprehensive details on the pueblo, its background, and its structures.
9. Go on a Trip to Banderas Bay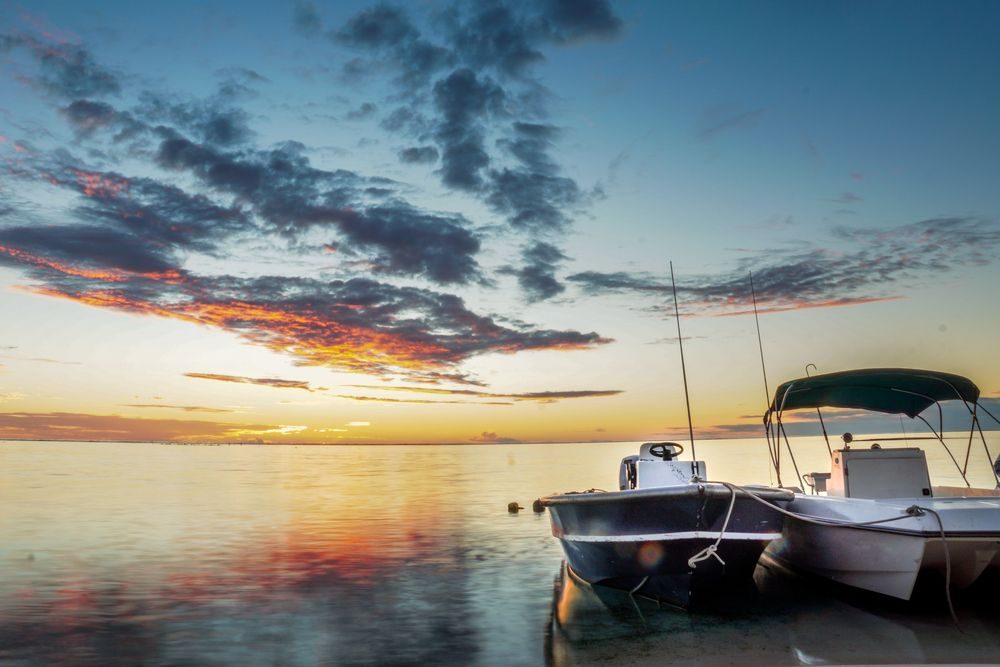 Puerto Vallarta and the rest of the well-known beaches are located on Banderas Bay. The city is mostly protected from hurricanes by the bay. Additionally, it is perfect for swimming and contributes to the calmness of the waters. Don't forget to go on a snorkelling excursion as well to witness the beauty of the underwater world.
10. Go Up Mirador de la Cruz del Cerro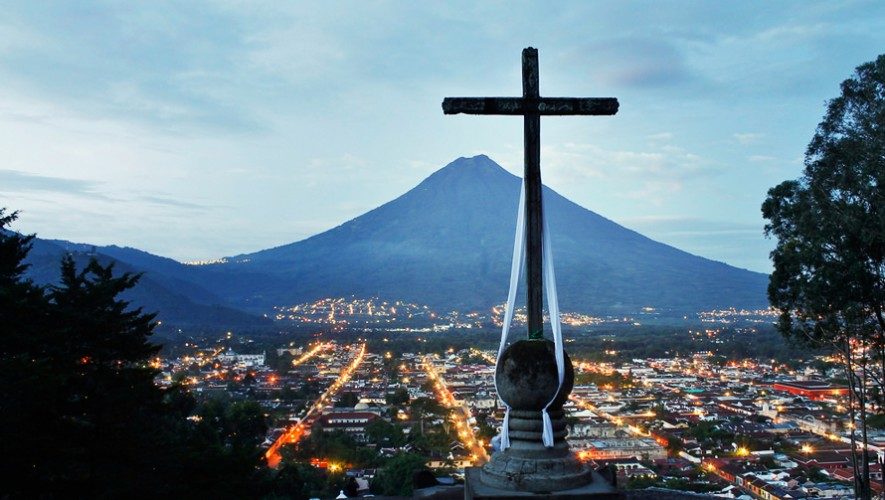 A well-liked activity in Puerto Vallarta is climbing Mirador de la Cruz del Cerro. After all, this is the greatest location to take in breathtaking city views. However, because it is an uphill trek, getting to the top is not a simple task. The time required for the ascent will vary depending on your degree of physical fitness. It's a difficult climb. Yes, but the rewards of the ascent are the breathtaking views. You may take some time to admire Puerto Vallarta's splendour, so don't worry.
11. Take A Private Yacht Charter

One of the top things to do in Puerto Vallarta is to sail in the open waters on a private yacht, have fun with your loved ones and just relax or party, whichever one you prefer. The charters also include activities like a swim in the sea, paddleboarding, fishing and even snorkelling. If you don't want to have water activities, you can also sip margaritas while enjoying the sun, have a party on deck, sing karaoke and enjoy the stunning views of the Caribbean. With H2OH Sun Cruise, you also get a luxurious and safe experience. They provide a customized experience; you can select everything from time and activities to the menu and even the itinerary, they are best yacht rental service provider in Mexico.
Conclusion
Puerto Vallarta won't let you down whether you want to venture off the beaten road or be right in the thick of everything. You can see that there are a ton of fun things to do in Puerto Vallarta alone or with your family. In order to properly appreciate Puerto Vallarta's splendour, you might want to extend your trip here.
Going on the H2OH Sun Cruise is a great way to add more adventure, fun and even relaxation to your trip to Puerto Vallarta. Get a yacht charter in Puerto Morelos and Puerto Vallarta, and add more fun to your vacation!
Locations We Serve
Tulum Yacht Rental | Riviera Maya Boat Rental | Playa Del Carmen Yacht Charter | Private Yacht Charter Akumal | Puerto Aventuras Yacht Rental | Puerto Morelos Boat Charter