It's National Tequila Day!
And luck would have it that it's a Friday…bottoms up…;) No doubt, when you read that you had some sort of flashback to a wild night with your friends… And if you didn't, well, all I can say is you sound like a way more responsible than me! It's one of those drinks that you either love or hate… Tequila or Te-Kill-Ya?
To many people's surprise this famous Mexican spirit is not actually supposed to be taken as a shot. Say what?! Yup, all that salt-licking, washing it down with what smells like nail polish, and sucking the lime like there's no tomorrow to distract yourself from heaving – it was all done in vain. It always seems like a good idea at the time, right? As a result of too much tequila, you may have had an experience or two you don't want to relive causing you to befriend the drink and exclaim "never again".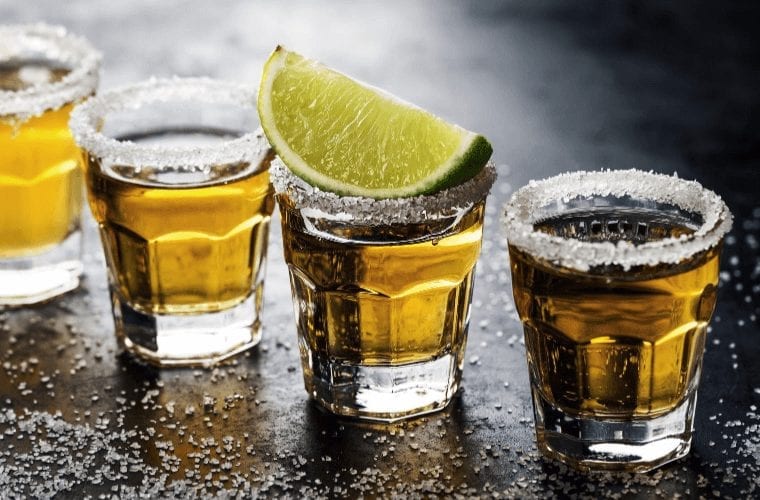 We've all been there. 😉 But guess what gringos? Tequila is traditionally sipped with oranges, dried ground chiles, and salt after dinner "Sobre Mesa" to keep you awake and engaged in conversation after all those tacos. Good Tequila & Cheap Tequila – There's A Difference There is a difference, especially if you don't want it te-kill-ya. 90% of tequilas are made in the State of Jalisco, Mexico from the Blue Agave plant, which FYI ain't no Cactus! Tequila can ONLY be Tequila if made from the Blue Agave.
Agave VS Mixto
100% Agave Tequila
Tequila Mixto (mixed)
If you're looking for the good stuff keep your eyes peeled for 100% Agave on the label. This means it's not mixed with anything and your getting pure tequila. If you're looking to avoid a stinking hangover but still want to get LIT, 100% Agave tequila is the way to go…

Tequila Mixto is, of course, cheaper… half mixed 
with Agave and the other half being sugars (cane sugars usually). Now you know about the devious sweet taste with all the additives and colorings and you're probably beginning to understand why you and Tequila are no longer friends. Pssst…Mixto tequila is probably to blame for the memories you'd rather not relive.
5 Types of Tequila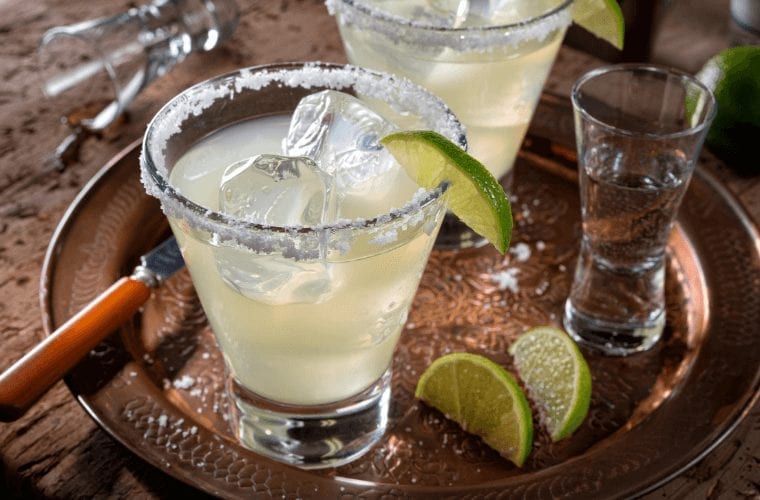 Beyond these 2 categories, Tequila is further broken down into 5 types.
1. Tequila Silver – Blanco – Plata – White – Platinum
Aged no more than 60 days this tequila can be either 100% Agave or a Mixto. The younger the tequila is the more raw the flavors from the Agave plant are. This particular type of tequila works wonders in a frosty margarita. 😉
2. Tequila Gold – Joven – Oro
Look familiar? Gold Tequila is responsible for a lot of tequila-induced hangovers around the world. That's because it's almost ALWAYS a Mixto and contains additives and colorings. …Yup, blame it on the goldie.
3. Tequila Reposado
Aged from 2-9 months and resposoda (rested) in bourbon barrels or oak barrels. Aging the tequila takes some of the Agave's raw bite and intense flavor down a notch or two.
4. Tequila Añejo (extra aged)
After it's a one-year birthday, this complex and smooth amber liquid is really what Tequila is all about. H2oh Sun Cruises recommended! 5. Tequila Extra Añejo (ultra aged) Aged longer than its siblings, Extra Anejo becomes darker, richer, and smoother – also the most costly but you definitely get what you pay for. Upgrade Your Open Bar Options If this post has inspired you to try tickling your tastebuds with some GOOD tequila and let the good times roll you will be pleased to know that when you cruise with H2oh Sun Cruises on your own private yacht for the day you have the option to upgrade your open-bar options with our premium selection of liquors to choose from. As for tequila, we've selected our personal premium favorites for you to try onboard our yachts for an additional fee, these include: Don Julio Anejo 750 ML = $80 USD Aged in American white oak barrels the result is a citrusy, fruity tequila. Patron Anejo Standard 750 ML = $80 USD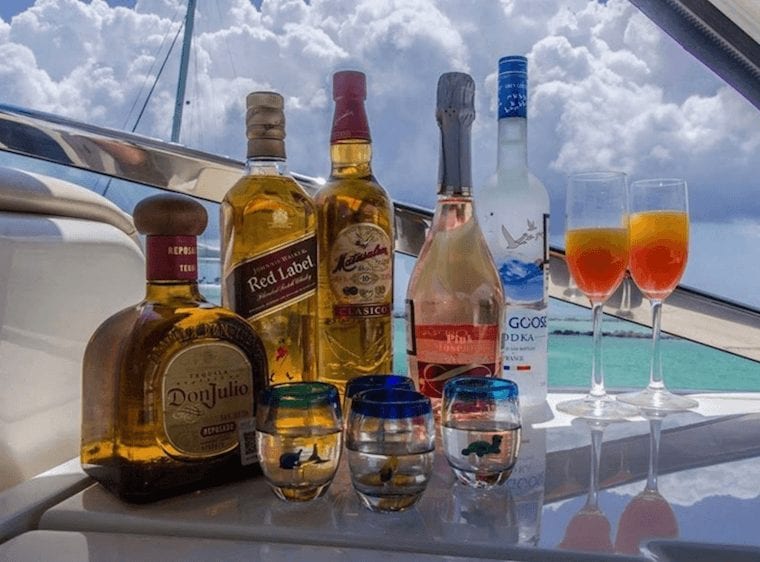 A distinctly barrel-aged spirit. Patrón Añejo develops a sweeter profile over time due to its interaction with oak barrels for 12 to 15 months. Don Julio 70 Anejo 750 ML = $80 USD Created to mark 70 years since Don Julio Gonzalez first started making Tequila, Don Julio 70 Anejo has been aged in American white oak bourbon casks for 18 months, before undergoing charcoal filtration. If interested, let us know when making your booking so we can reserve you a bottle or two! What is your favorite Tequila? Where do you buy it? Let us know in the comments section on Facebook, we would love to hear from you.
Additional Resources You May Find Useful
H2oh Sun Cruises Response to COVID-19