We've compiled a exciting list of 11+ Best Cenotes To Visit Near Playa Del Carmen
If you are in search of a calming but still enthusiastic vacation, Playa Del Carmen is the place for you. It is a paradise for adventure lovers who want to engage in fun activities but still want their day to end in the lap of nature. It has various tourist spots that will catch your eye in the city. Playa Del Carmen is famous for water sports, fishing, golfing, and other activities.
As a city, it is continuously developing and becoming modern each day. It is slowly and gradually becoming a prime location for vacations. It has activities for every age group. There are several things to do in this area, ranging from beach activities and shopping to meeting new people who speak your language.
A cenote is a sinkhole that is not artificially created. It allows water from the underground aquifer to seep into the surface of the Earth. There are several cenotes playa del carmen Mexico. The cenotes are generally covered by lush green forest, giving a majestic view while swimming or relaxing by the waterside. Cenotes are not very deep, which makes them suitable for fun activities such as floating and snorkeling.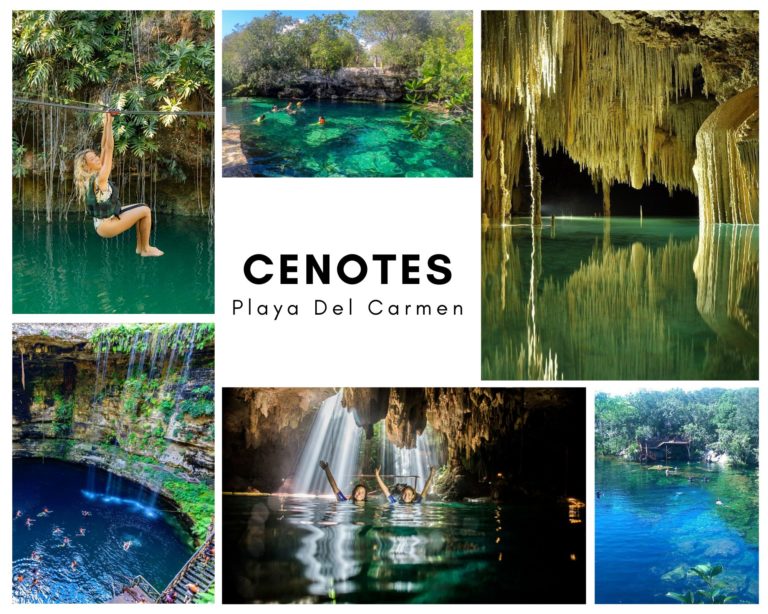 Here is a list of the 10+ best cenotes near playa del carmen you should take advantage of :
1. Cenote Cristalino
Cenote Cristalino is a hidden gem in Playa del carmen. It is less crowded than other beaches and is highly suitable for weekend outings. You can go here with your family or friends if you crave a relaxing and calming weekend away from the city noise. It is a natural place, and you can soak in its natural beauty. You can swim in this cenote to avoid the Mexican heat, as the water temperature is primarily cold. It is suitable for swimming and snorkeling as the water is crystal clear. The cenote is not very deep, which makes it unsuitable for diving. Various food stalls are available for you to have a good time with good food.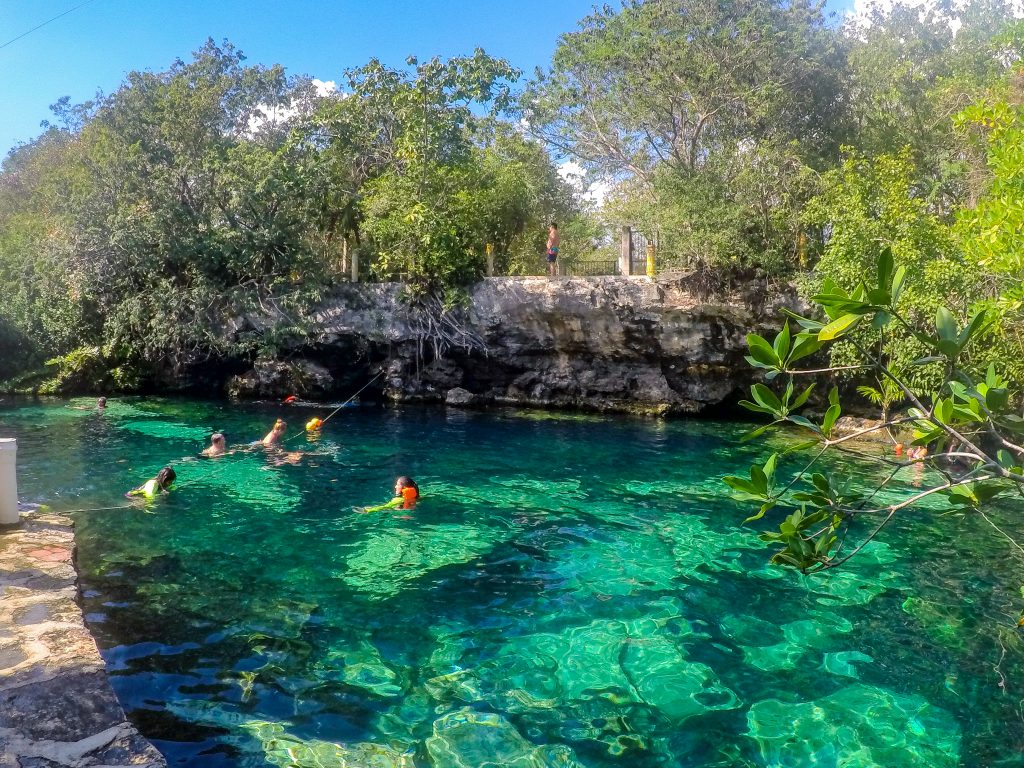 Main attractions
Various food stalls
Crystal clear water
Perfect temperature for swimming
2. Cenote Jardin del Eden (Cenote Ponderosa)
The cenotes near playa del carmen are spread over quite a broad area, making it look like a natural swimming pool. It has beautiful surrounding as large trees and a lush green area cover it. The water is so clear that you can even see the bottom. This place does not get massive footfall, due to which the place looks spotless and hygienic. The cenote is very deep on some ends, so a life jacket is suggested for new swimmers. It has a rich marine life, making snorkeling an exciting activity when visiting this cenote. Snorkeling and even cliff jumping can help you explore a variety of flora and fauna. The visibility when you are underwater is commendable.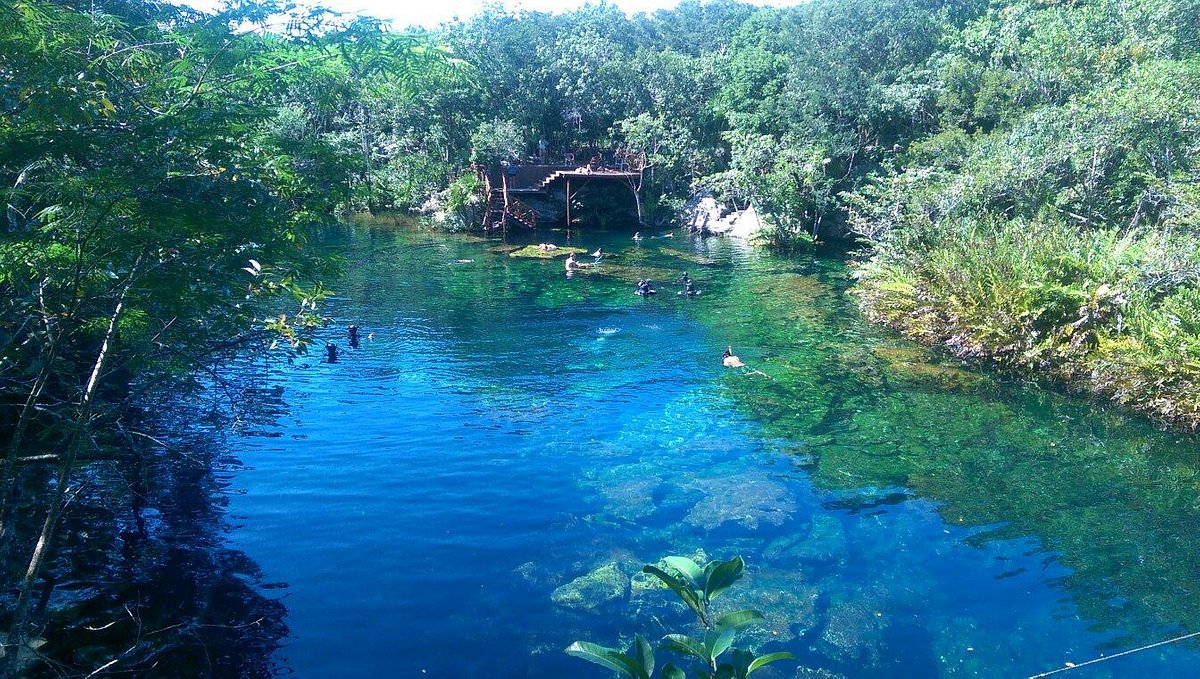 Main attractions
Cliff jumping
Lush green area
Suitable for diving
3. Rio Secreto Underground River
It is in a dense jungle, making it challenging to locate. But once you find this treasure, we bet you will have the best time. You can swim in stalactites and stalagmites in the cenote, which makes it worth everything and give you a classic experience. The larger the group, the more fun you will have. You can explore the river's geology and see its marine life. You can also enjoy the activities such as swimming, snorkeling, and certain water games. If you love to spend time in the lap of nature, this will be a perfect getaway for you. You can sit back, relax, and leave away all the worries of your routine life.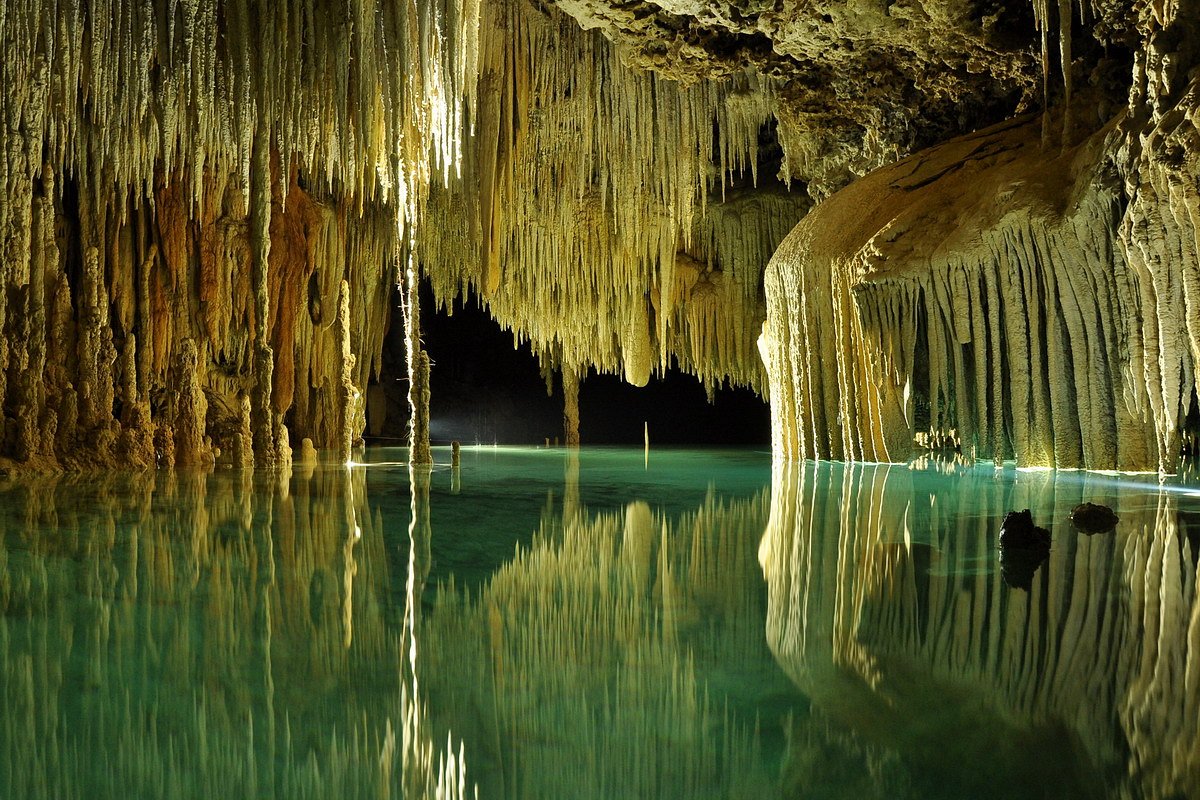 Main attractions
Stalactites and stalagmites
Caves
Swimming and walking
4. Cenote Chikin-Ha
This cenote is slightly different from others as it is shaped like a tunnel. It connects multiple caves, which gives it a different look from other cenotes near playa del carmen. The swimmers and snorkelers can have a good time here, especially on sunny days when the sun's rays cross the water, creating a beautiful view. It is a deep cenote which gives a diving option as well. Apart from exploring the cenote, you can take a stroll in the surrounding as it is located in a beautiful and photogenic location.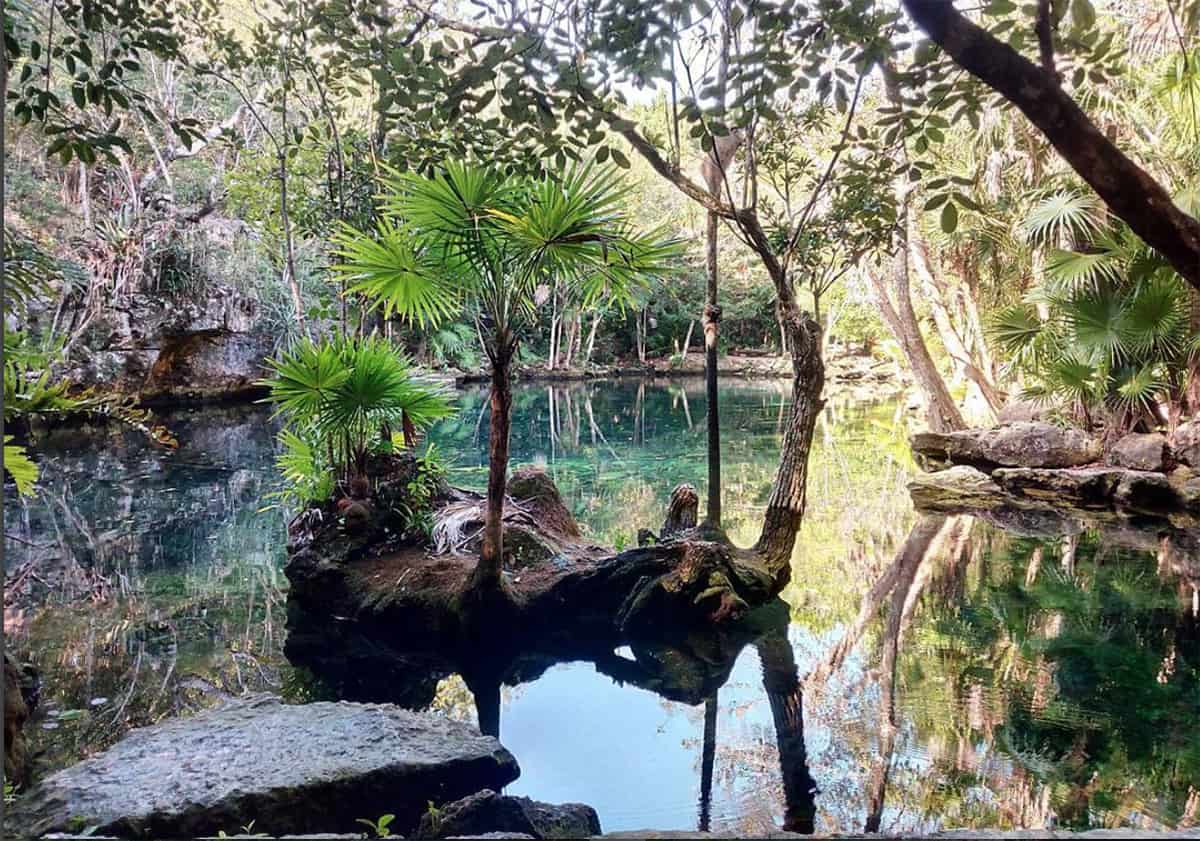 Main attractions
Tunnel shapes
Suitable for diving
5. Cenote Tajma-Ha
This cenote has a beautiful limestone structure and a tunnel that joins caves. It is visible throughout the year, which makes it a different sight for visitors. You should take advantage of cave diving here if you are interested in water activities. Professional and experienced cave divers can show you the glowing rocks inside the water. As you dive deeper into this cenote, you will encounter so many more eye-catchy marine life. This cenote is best for people who love diving and are keen to explore the depth of cenotes.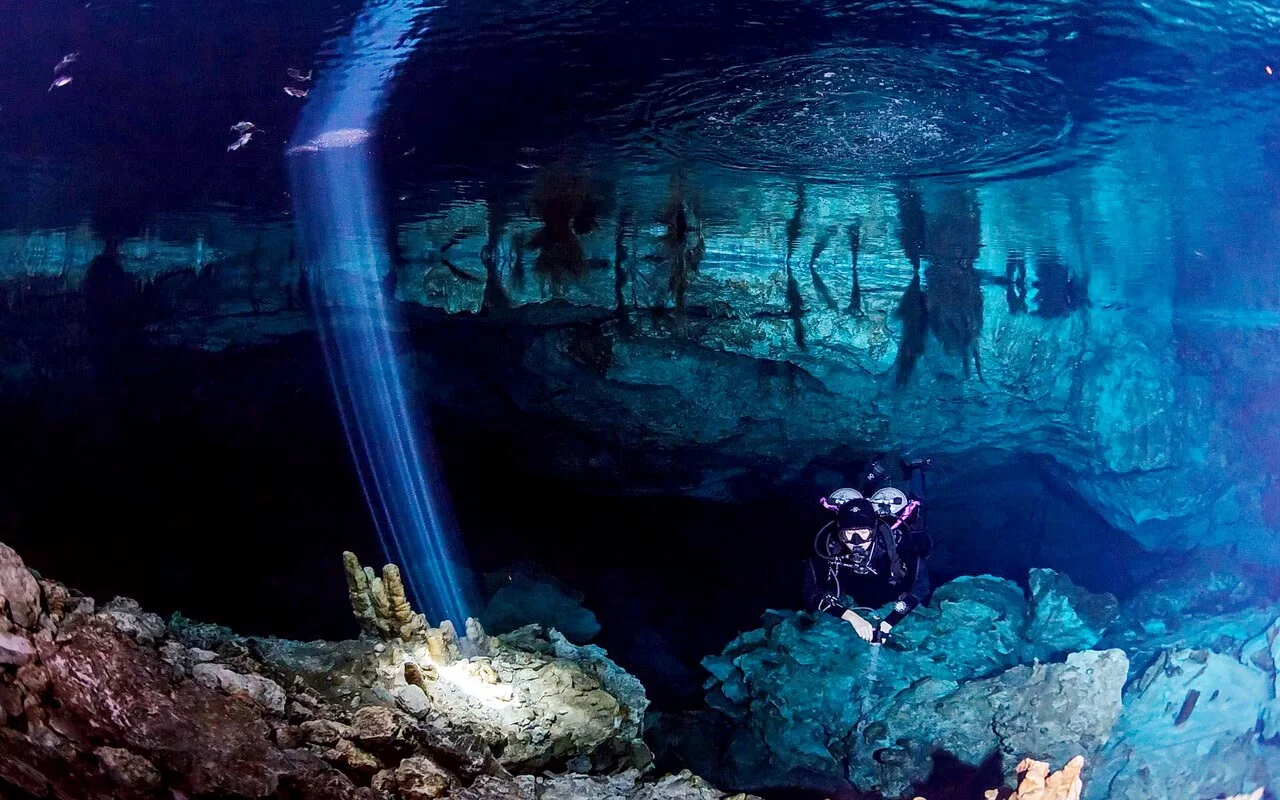 Main attractions
Professional diving
Glowing underwater rocks
Caves and tunnels
6. Cenote Chaak Tun
This hidden gem in Playa Del Carmen is one of the most famous and best cenotes in playa del carmen. It attracts a considerable crowd, especially on the weekends. You can spend some quality time with your loved ones here. If you dive into this cenote, you can see a couple of underground caves. There are multiple millenary stalactites and stalagmites, which makes it worth everything. The view inside the waterbody is refreshing and is a treat to your eyes. Due to many visitors, this spot is developed, and you can easily access restaurants and local food places.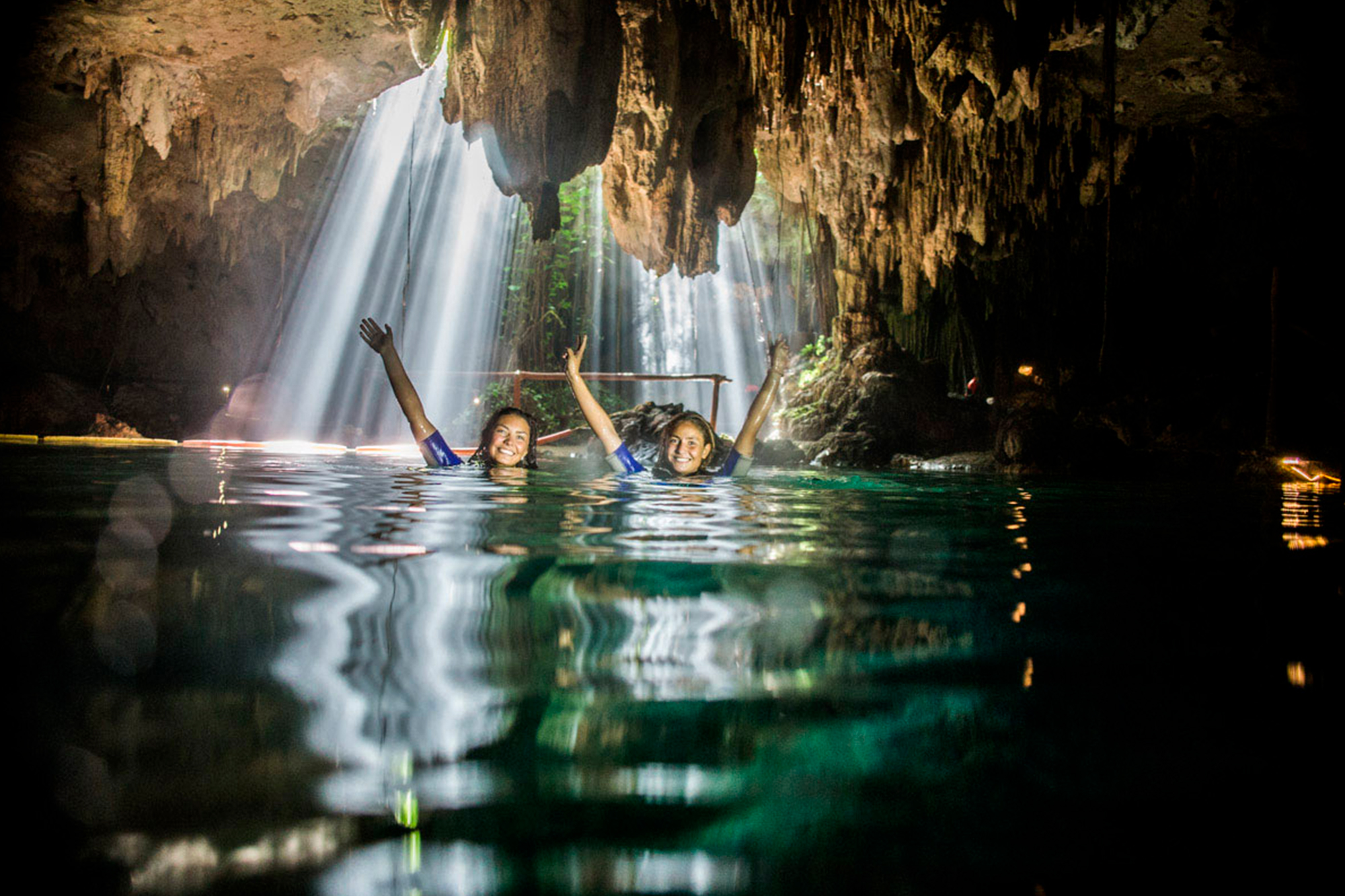 Main attractions
Millenary stalactites and stalagmites
Underwater caves
Easy access to restaurants
7. Cenote Dos Ojos
This cenote holds the natural beauty of Mexico. Two cenotes are connected by a passage or a water tunnel, making it look like two eyes. It is an underexplored cenote but looks stunning. Unlike other cenotes, this one is well-lit and has sufficient natural light so that you can enjoy here for the entire day. It is said to be one of the deepest and best cenote tour playa del carmen. The water temperature is ideal for snorkeling, and the depth is suitable for swimming. You can experience rich marine life if you spend sufficient time here. It is close to the city, which makes it preferred as a single-day outing.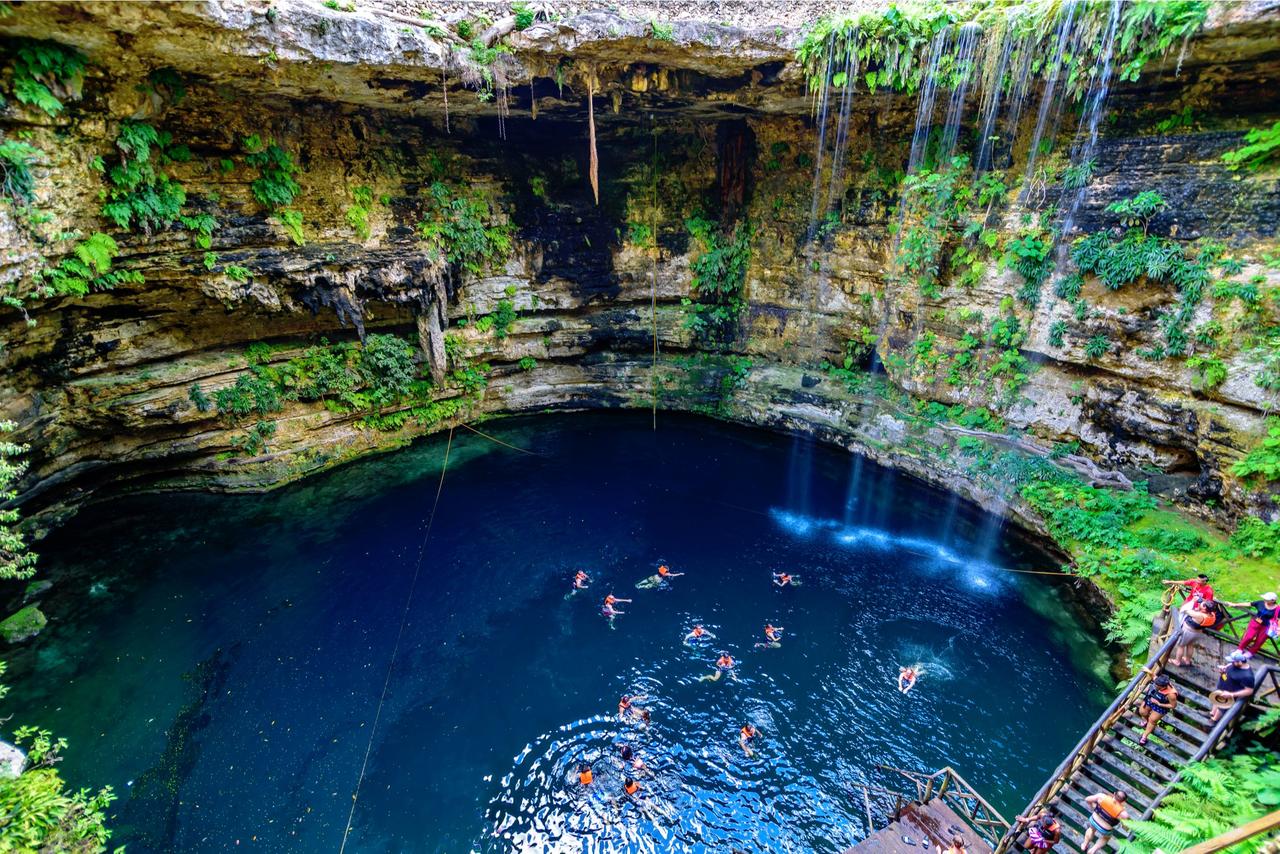 Main attractions
Eye-shaped cenote
Snorkeling and Swimming
8. Xenotes Park
It is one of the ancient cenotes near this city. It is not merely just for water activities, but it is more like a jungle picnic. You can quickly access beverages and enjoy proper family time here. The best part of this cenote is adventure activities such as zip lining and cliff jumping. The crystal clear water makes the light reflect beautifully, and you can also see fishes coming towards the corners to give you a cost-free foot spa.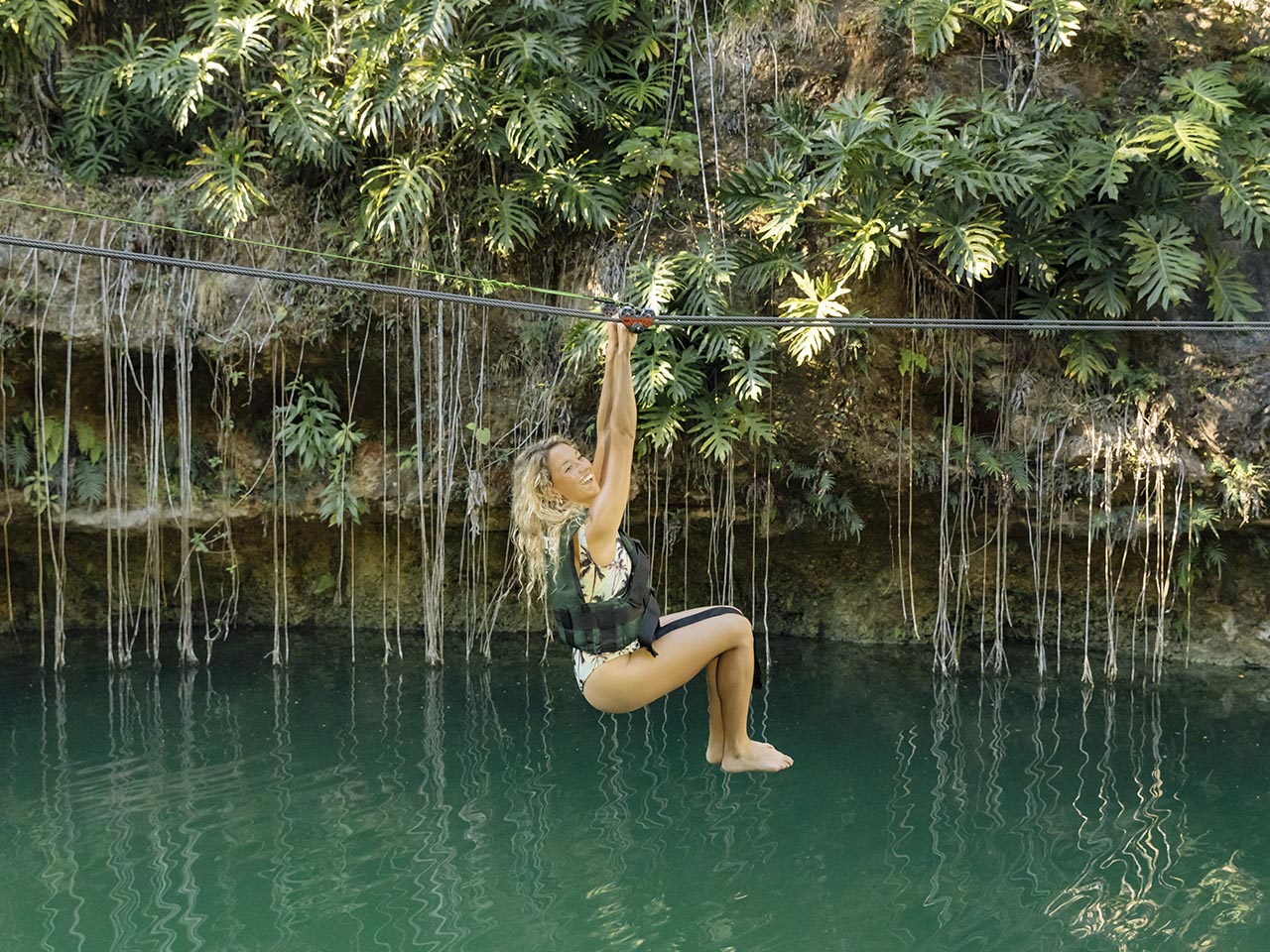 Main attractions
Zip Lining
Cliff Jumping
Rich marine life
9. Cenote Nicte Ha
The cenote has easy accessibility from the central city. It is open till sunset, and you can have fun in the natural setting of this cenote. It is a famous tourist spot. Hence, you can find public restrooms and basic food stalls. It is a photogenic location that can bring you joy and some lifetime memories.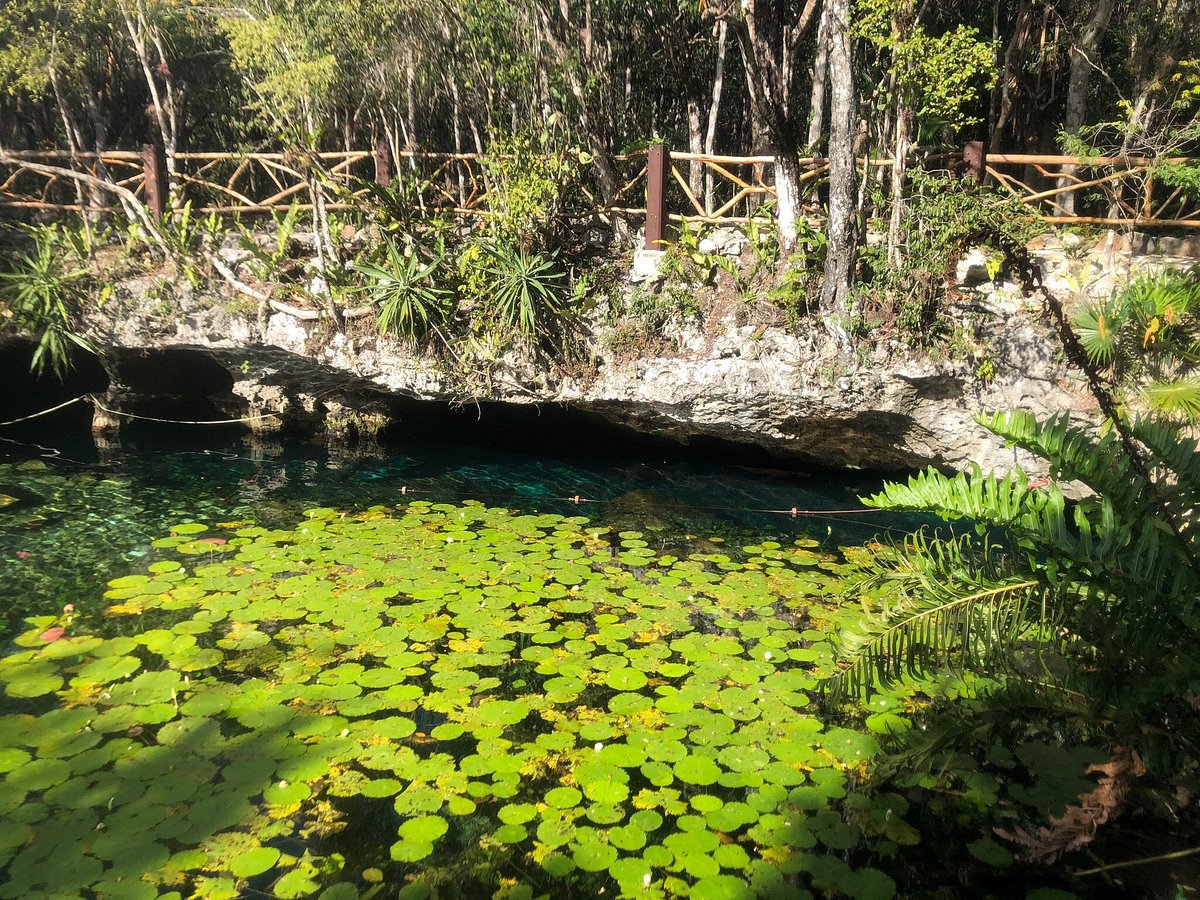 Main attractions
Easy accessibility
Turquoise water
10. Gran Cenote
It is not a mere cenote but also a top diving spot near Playa Del Carmen. It is deep, but still, you can see the ground as the water is very clean. You can find the wooden walkway near the cenotes, which looks like it has been created artificially, but it is not even touched by humans. It is a perfect nature spot to enjoy various activities with your family and friends.
Main attractions
Diving
Swim with the fishes
11. Azul
The name means blue, which will look appropriate once you get in the blue water of this cenote. It is closely connected to the highway, but there is little traffic here. There are varied species of birds around this cenote. You will find the chirping of birds and splashing of water as the most famous sounds when you are in this cenote. You can spot a snack bar if you are hungry. It is an open cenote that is suitable for every type of traveler.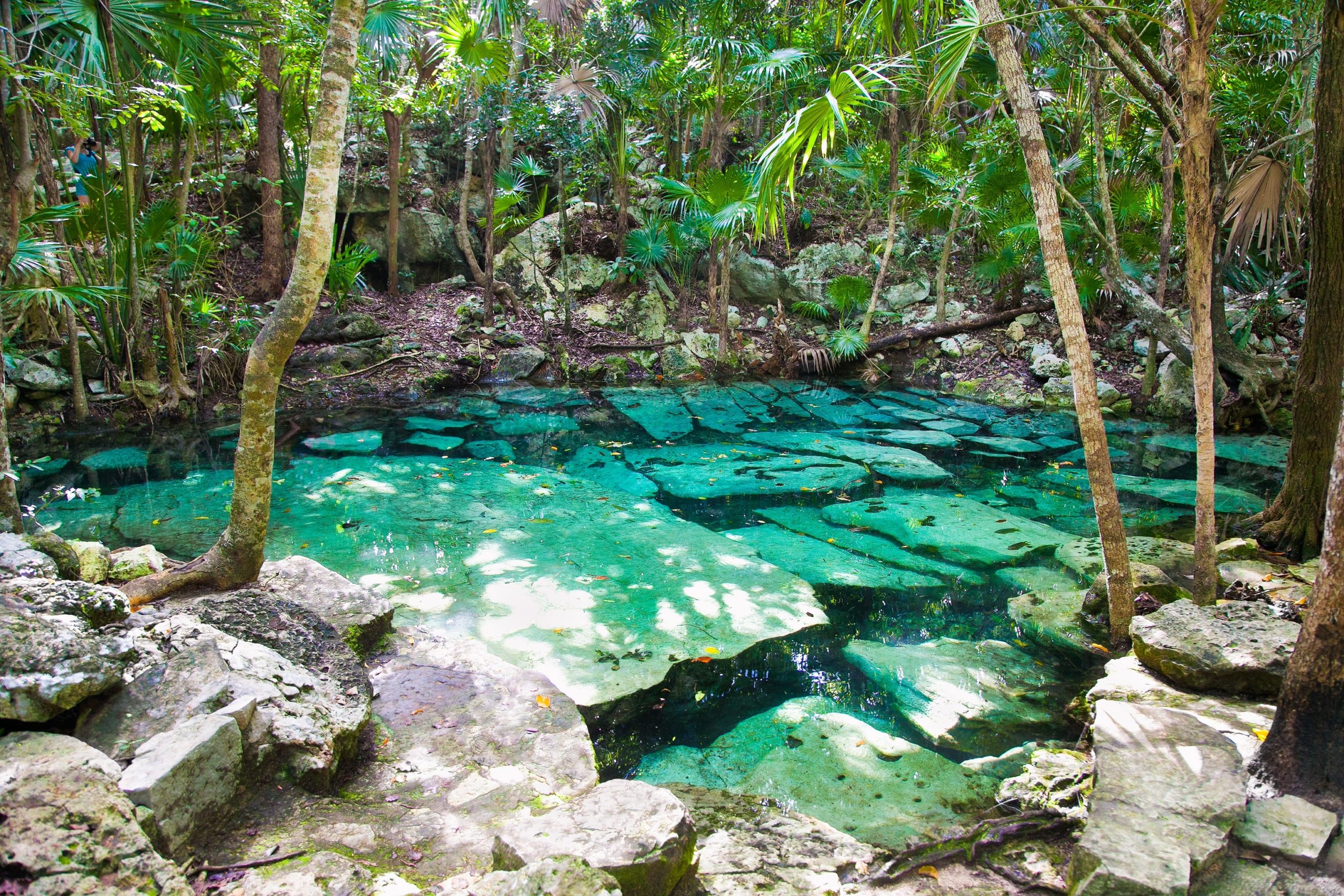 Main attractions
Species of birds
Open cenote
Conclusion
Playa Del Carmen, Mexico, is a beautiful and vibrant beach town located in Mexico. It is renowned for its beautiful beaches and the popping nightlife with cultural offerings. It is a vacation destination if you are looking for a beach holiday filled with adventure and life experiences. If you are visiting Mexico any time soon, you should visit this place. The beaches have clear water lines as well as sparkling sands. There are a lot of clubs and bars which are operational the entire night. You can enjoy multiple activities such as swimming, snorkeling, and scuba diving or explore the different restaurants in the city.
Mexico is rich in culture, and this city proves it well. Cultural attractions include Mayan ruins, a botanical garden, and a contemporary art museum. Visitors can also find plenty of shopping opportunities and delicious local cuisine. With its perfect blend of relaxation, adventure, and culture, it's no wonder why Playa Del Carmen is such a popular destination for travelers.
It is also a great destination to rent a boat and explore the coastline. With Akumal boat rental, you can choose from various boats, from small ones to luxurious yachts. We provide yacht charter playa del carmen with experienced captains so you can enjoy a worry-free trip. With our yacht charter mexican riviera, you can be sure to have a safe, enjoyable, and memorable experience.